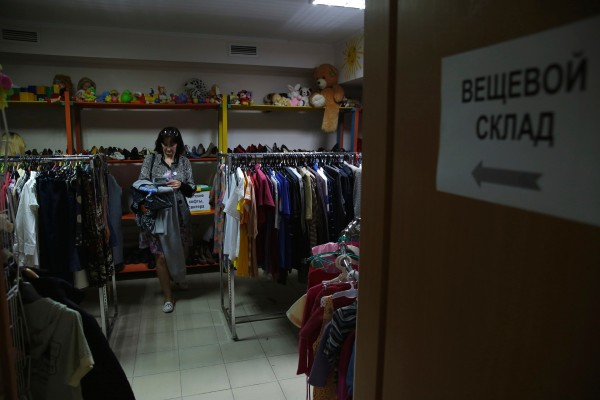 PRAVMIR. September 10, 2014 . The Office for Assistance for Refugees at the Synodal Department for Charity has opened a comprehensive care center for refugees in Moscow.
The center's staff and volunteers will be providing clothing and hygiene products, helping in finding a job and housing, and promoting the relocation of refugees to other settlements, while also giving advice, the Synodal Department for Charity's press service stated.
The Center will not be feeding people, although refugees will be able to receive non-perishable food there.
The Center is based in the All-Saints of Russia Church in Novokosino (8B Suzdalskaya Street) and will be open on weekdays from 10AM to 6PM.
In order to receive help at the Church Center in Novokosino, one must present a Ukrainian passport and a migration card. The Center's contact number is 8-916-726-87-28.
The Church's hotline for aiding refugees continues to work: 8-800-200-41-98. Eighty-five people called this hotline last week.
Source: