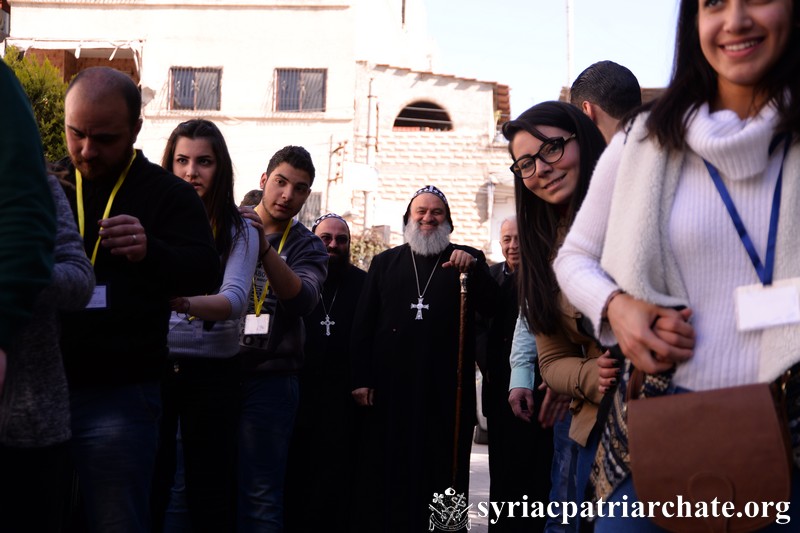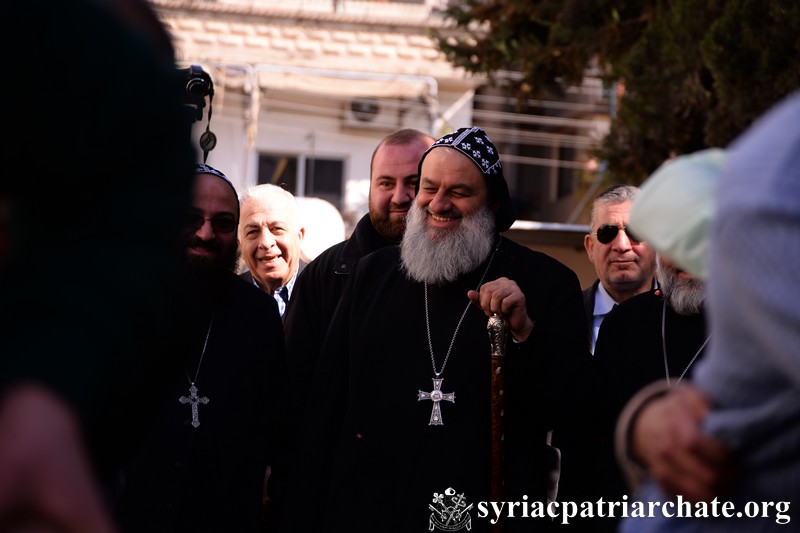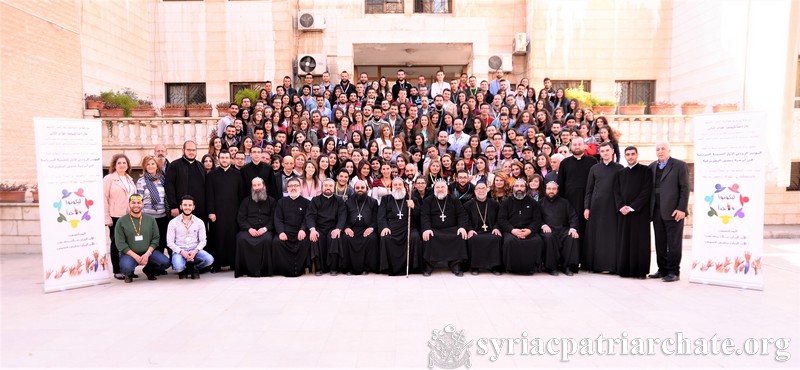 Syriac Orthodox Patriarchate – 27/2/17
The Suryoyo Patriarchal Youth Department (SPYD) organized the first Spiritual Convention for youth in Damascus at Ibrahim Al-Khalil Monastery in Damascus.
The theme of the Convention was: "That they may be one".
His Eminence Mor Timotheos Matta Al-Khoury, Patriarchal Vicar of the Patriarchal Archdiocese of Damascus opened the convention with a lecture on unity and how the young people of the church need to be united in their faith and actions and show solidarity with their fellows.
Very Rev. Raban Jack Yacoub, Director of the Youth Department, also delivered a spiritual speech encouraging the youth to be active in the life of the Church. His speech was followed by a time for prayers and praise.
Very Rev. Raban Boutros Kassis, Patriarchal Delegate for the Archdiocese of Aleppo, also delivered a lecture on the ways young people can serve in the church.
The lectures were followed by a series of themed activities which aimed at teaching the youth how they can have a better relationship with God and their neighbors in order to have unity in the Church.
His Holiness Patriarch Mor Ignatius Aphrem II visited the youth at the convention and spoke to them about the mission of the Church as well as the youth being living stones in the Church.
He was accompanied by His Grace Bishop Mor Maurice Amsih, Patriarchal Delegate of the Archdiocese of Jazeerah and Euphrates.