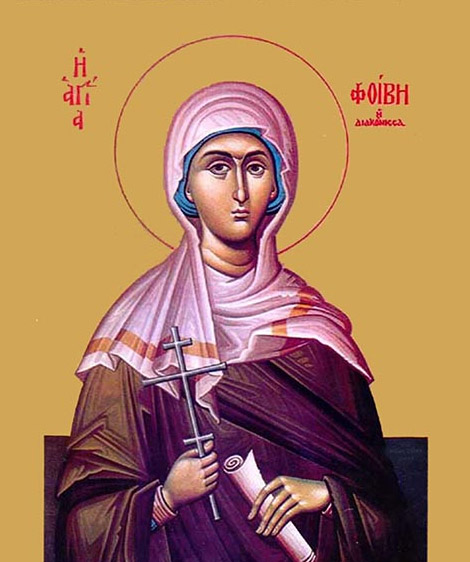 28/8/14
Columbus, OH–St. Phoebe Center for the History of the Deaconess will host its first conference titled Women & Diaconal Ministry in the Orthodox Church: Past, Present & Future on Saturday, December 6, 2014 from 9 am to 5 pm at Union Theological Seminary in Manhattan.
The conference will provide presentations and discussions on why an ordained ministry is necessary; how a deaconess would/could serve today; and what short-term and long-term steps could be taken for restoration of the female diaconate.
Speakers from various areas of social outreach will discuss diaconal work in the present such as pastoral care, ministry of the Word, and chaplaincy.
A session will also will support the restoration of the female diaconate with an overview of the comprehensive research that has already conducted on it history, theological apologetics, and recent attempts at restoration of the female diaconate in Greece and Russia.
Registration fee is $50 and includes lunch. Details for registering are forthcoming.
A limited number of lodging rooms are available at the Landmark, conveniently located on the campus of Union Theological Seminary.
Visit the St. Phoebe Center website and subscribe to updates: http://orthodoxdeaconess.org/. Please share this information with others who may be interested in this topic.
………………………………………………………………………………………………..
Participants may also want to attend the 6th Annual Sophia Institute Conference being held Friday, December 5 at Union Theological Seminary. The theme for this conference is Healing Reconciliation & Forgiveness in Eastern Orthodox Perspectives. More information here.
Source:
Press Release