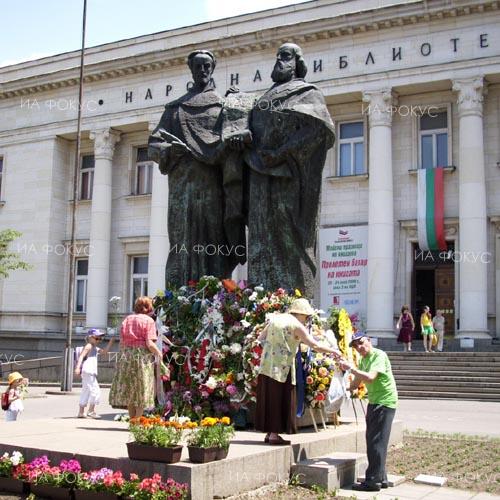 May 2014
Sofia. Priests with the Bulgarian Orthodox Church took part in the solemn water blessing ceremony in front of the Monument to Saints Cyril and Methodius in the capital city Sofia on the occasion of May 24 – Bulgarian Education and Culture and Slavonic Literature Day, FOCUS News Agency reporter said.

The ceremony was attended by Sofia Mayor Yordandka Fandakova, who made an address.

"Just like Iliya Beshkov has said, after all hesitations and temptations the Bulgarian nation has managed to stay united on its language and its literature. Education is the biggest capital," Fandakova said.
The solemn ceremony was also attended by President Rosen Plevneliev.