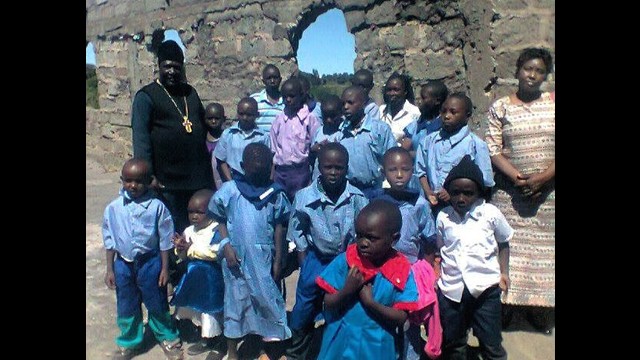 Anastasia Giannios-Poulos – September 2015
OCP News Service
Please visit to make you valuable donations for the Mission here:
Visit Saint Philothea Project page here:
Dear All
We are happy to announce that due to your love, support & generosity, Saint Philothea Project has set tenative travel dates to visit Fr. Mark Mwangi & Presbytera Alice Mwangi – Departing Chicago 13 Jan 2016 and Departing Nairobi 19 Jan 2016!!!
Now is the time to truly believe in our cause. PLEASE LET your friends & family know about our site! SHARE IT & pass it along. As soon as we reach 10% of our goal, we will look to purchase tickets. If there is anyone who would like to BE A PART OF SAINT PHILOTHEA PROJECT, please LIKE US ON FACEBOOK & leave TIMOTHY FARRELL a message.
The more team mates who share our passion, the greater our success will be! Thank you to all who have helped us by donating! GOD DRIVES THIS MISSION.
Source:
OCP News Service