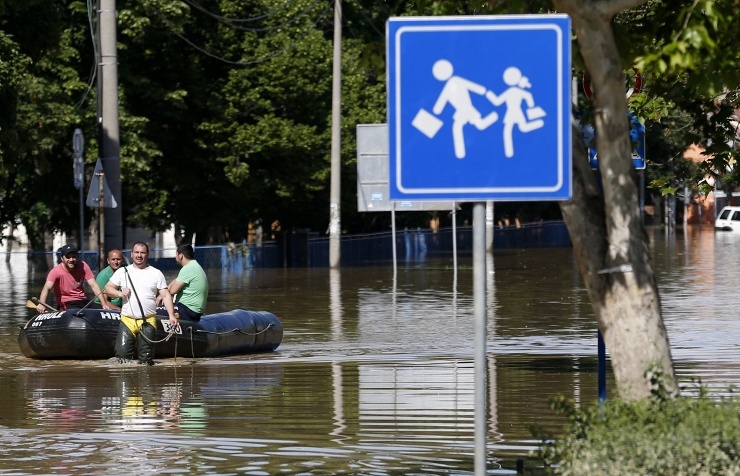 22/5/14
Over the past two days Belgrade cathedrals have received 47 tons of humanitarian aid and turned it over to the people who need it.
MOSCOW, May 20. /ITAR-TASS/. The Russian Orthodox church has organized assistance to flood victims in Serbia. On Tuesday a group of Russian Orthodox volunteers have left for Serbia. First, they intend to buy relief supplies in Belgrade and then deliver the humanitarian cargoes to the flood-stricken territories, a source from a charity department of the Russian Orthodox church said on Tuesday.
Not all the people under threat of floods have been evacuated from the hazardous territories in Serbia; nonetheless, some 30,000 have already abandoned the flooded territories, said sister of charity Polina Yufereva by telephone from Serbia on Tuesday. She is one in the group of the volunteers whom the Russian Orthodox church sent to Serbia to help the local population. "Above all, assistance is needed by the people who have been staying in places difficult to reach," Yefereva said.