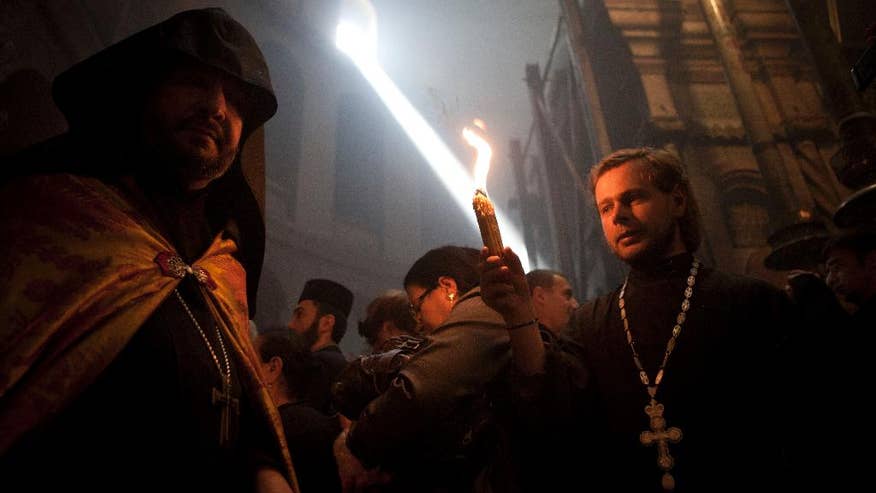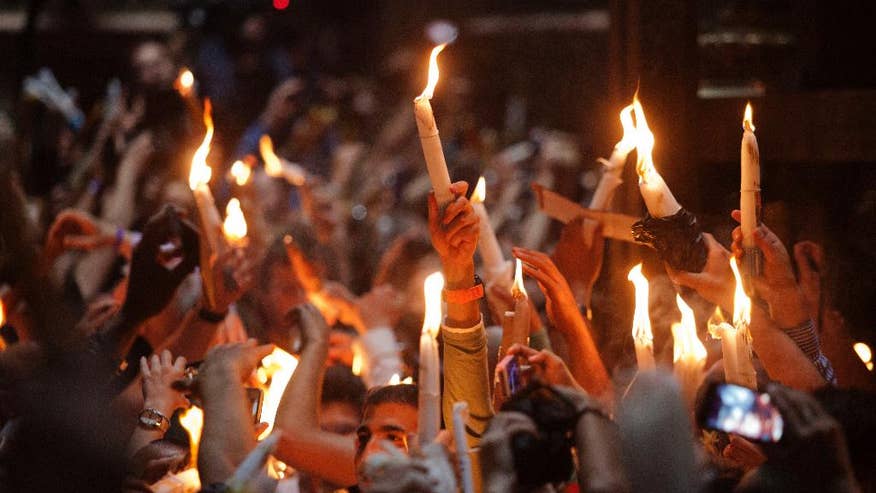 OCP News Service- 19/4/14
Jerusalem: The great and holy miracle of Orthodox Christianity has the holy fire has appeared at the  Church of the Holy Sepulchre in Jerusalem.
The Holy fire procession was lead by His Beatitude Theophilos III the Patriarch of the Holy City of Jerusalem and all Palestine who was also joined by Archbishop Nourhan Manougian who is the Armenian Patriarch of Jerusalem. Both of them along with several Orthodox prelates observed special prayers for peace, mercy and grace of mankind.
Tens and thousands of Orthodox faithful took part in the holy ceremony. Holy fire is considered to be one of the most significant events in the life of Orthodox Christians and is the greatest living miracles of all times.