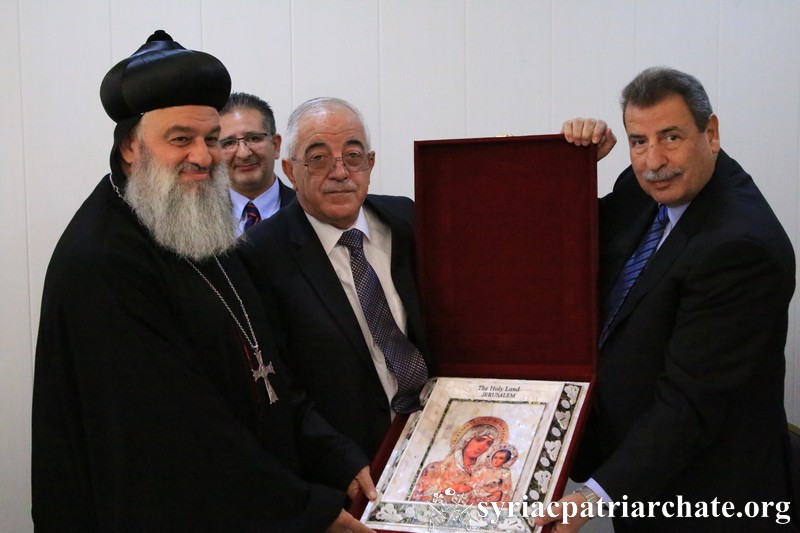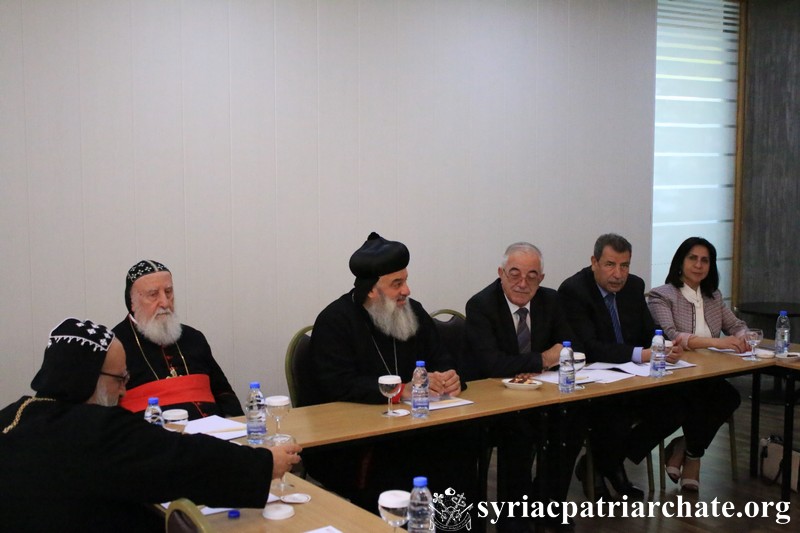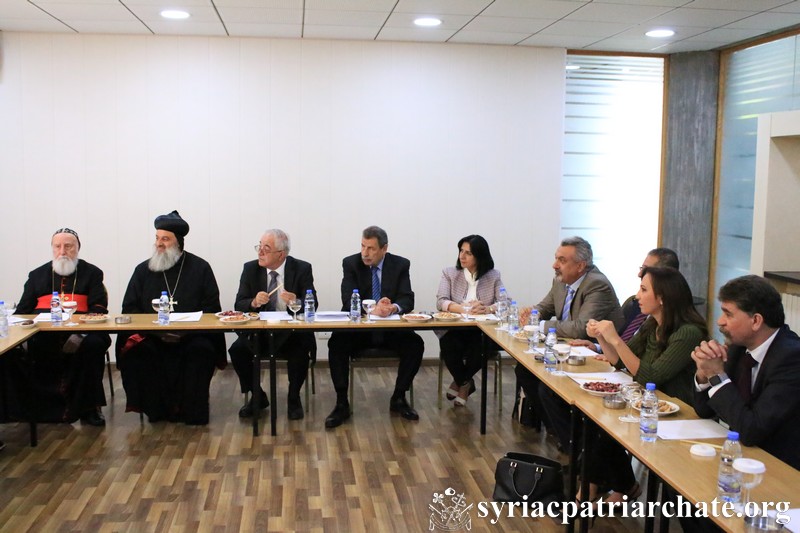 Syriac Orthodox Patriarchate – October 2016
His Holiness Patriarch Mor Ignatius Aphrem II met with the High Presidential Commission for Church Affairs in Palestine headed by Mr. Hanna 'Amira, Member of the Executive Committee of the Palestine Liberation Organization, along with the Mayor of Bethlehem Mrs. Vera Babon.
The meeting was attended by their Eminences Mor Severius Hawa, Archbishop of Baghdad and Basra, Mor Theophilus George Saliba, Archbishop of Mount Lebanon and Tripoli, Mor Clemis Eugene Kaplan, Patriarchal Vicar of the Archdiocese of the Western USA, Mor Severius Malke Mourad, Patriarchal Vicar in Jerusalem, Jordan and the Holy Lands, Mor Severius Hazael Soumi, Patriarchal Vicar in Belgium, France and Luxemburg, and Mor Timotheos Matta Al-Khoury, Patriarchal Vicar of the Patriarchal Archdiocese of Damascus.
His Holiness expressed once again his discontent and the resentment of the Fathers of the Holy Synod for the way of arresting His Eminence Mor Severius Malke Mourad in Bethlehem. He demanded an official apology on the wrong and disgraceful way of the arrest.
The Commission discussed with His Holiness the situation of Christians in Palestine. His Holiness emphasized the necessity to support the cause of Palestine and preserve the presence of Christians in the Holy Lands.