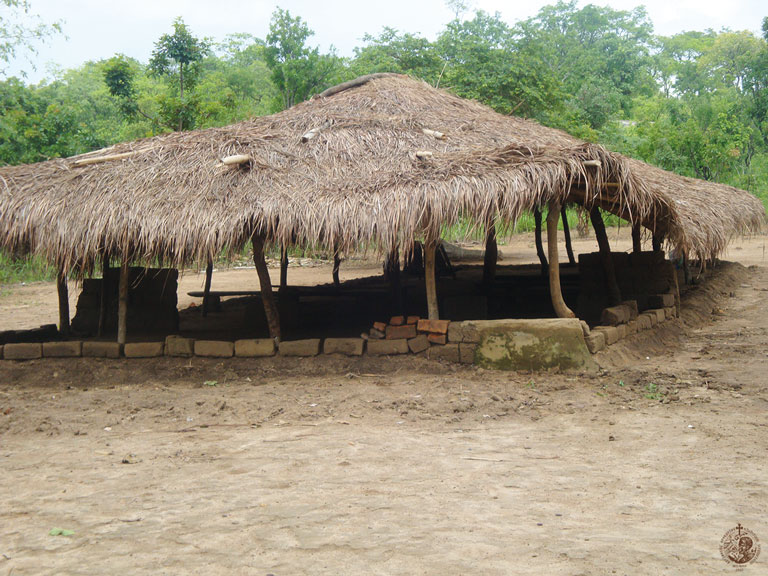 Alexandrian Orthodox Patriarchate
Nigeria – 21/7/14
The Holy Diocese of Nigeria, in its effort to provide free education to poor children, started erecting a kindergarten and a primary school at Karmem village in Benue state, in Central Nigeria. The school has started operating in grass thatched huts and accomodates 186 students. The total amount of operational expenses is covered by the Metropolis itself.
The Orthodox Church decided to erect the school buildings on land offered by the local authorities. However, the limited financial capability are restricted. The total amount needed for the construction comes to 39,000 euros. Let's all help to roof the future of our children.