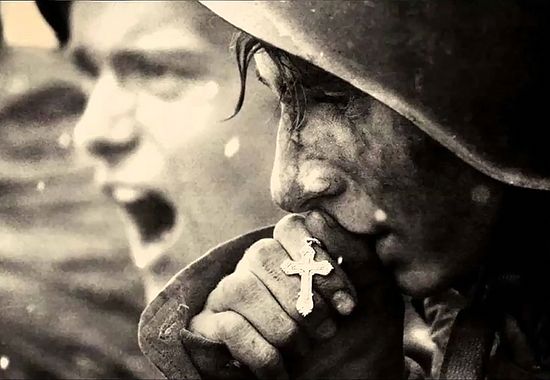 Moscow, May 8, Interfax – Orthodox faith played the main role for the Victory in the Great Patriotic War, head of the Synodal Department for Church and Society Relations Archpriest Vsevolod Chaplin believes.
"Despite the fact that state atheism was officially established in the Soviet Union, it was Orthodox faith and moral principles connected with it and national spirit formed by it that constituted the decisive factor for winning the Victory," the priest writes in his article published by the Rus Derzhavnaya paper.
Citing the veterans' memoirs, he points out that even political instructors and Komsomol leaders made the sign of cross in the hardest moments, they thought about God more often "than about Stalin and the Communist Party."
"However, the state system also helped achieve the Victory: collectivism, readiness to sacrifice, victory of common over private, understanding that it was the battle between universal good and universal evil – all these things united people in one identity and one heroic exploit," the article reads.