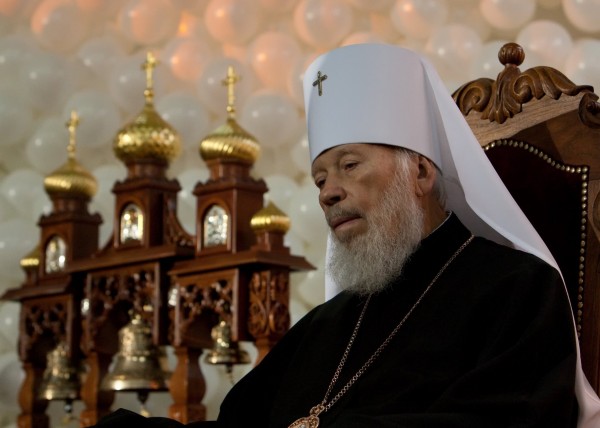 Ukrainian Orthodox Church – 7/6/14
Kiev: Funeral of the the late Metropolitan Volodymyr of the  Ukrainian Orthodox Church will be held  on Monday, July 7, 2014 after the Divine Liturgy, which will begin at 7:00 am  in the square before the Cathedral of the Dormition at Kyiv-Pechersk Lavra.
After the funeral the mortal remains  will be transferred and buried in front of the Nativity of the Mother of God in the Far Caves Lavra.
Opportunity to bid farewell to the mortal remains of Metropolitan Vladimir will be arranged during the Divine Liturgy prior to the funeral service.
Accreditation for media – presschurch@gmail.com by email and phone (050) 386-09-81