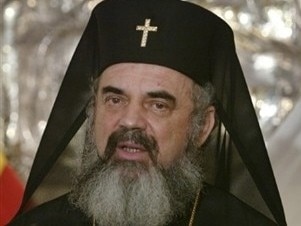 28/12/2010
Nevada (US), Dec 28 (ANI): Hindus and Jews have urged Patriarch of majority Romanian Orthodox Church, its Holy Synod, and National Church Assembly to help improve the plight of Roma (Gypsy), who face apartheid conditions in Romania and Europe.
Well known Hindu statesman Rajan Zed; and Rabbi Jonathan B. Freirich, prominent Jewish leader in Nevada and California in USA; in a statement in Nevada today, urged His Beatitude Patriarch Daniel Ciobotea to openly and strongly condemn the continuous maltreatment of Roma as religions told us to raise the voice for the helpless. Condition of Roma in Romania had most of the signs of "apartheid" and something should urgently be done to stop their mistreatment.
Zed, who is President of Universal Society of Hinduism, and Rabbi Freirich argued that Jesus Christ clearly told the world to help the helpless, defenseless and downtrodden and love them and he showed the way also. Patriarch, being the claimed representative of God on earth, should voice against Roma mistreatment and should act like a shepherd to shepherd-less flock of Roma as Jesus Himself said that he had sheep from other pastures. Patriarch should recognize, acknowledge and affirm the Roma as children of God who deserved to be treated like all other people-as equals.
Rajan Zed and Jonathan Freirich quoted "Leviticus 19:33-34": "When an alien resides with you in your land, you shall not oppress the alien. The alien who resides with you shall be to you as the citizen among you. You shall love the alien as yourself, for you were aliens in the land of Egypt: I am the LORD your God."
Zed and Freirich further said that Roma maltreatment was clearly reprehensible, hazardous and immoral; and it was a sin to silently watch Roma suffer day after day for the hundreds of years and not do anything about it. About 2.2 million Roma reportedly live in Romania and about 75 per cent live in poverty.
According to reports, Rajan Zed and Rabbi Freirich pointed out, Romania's Foreign Minister Teodor Baconschi was recently found guilty of discriminatory remarks about Roma population by country's anti-discrimination board. Romania President Traian Basescu, during his Slovenia visit sometime back, blamed Roma for making a living on stealing and not willing to work. Entertainer Madonna was booed and jeered by thousands of fans in August 2009 when she sympathized with Roma people and spoke against Roma discrimination during her concert in Bucharest.
In its annual "Human Rights Report" about Romania issued in the recent past, US Department of State said: "Roma faced persistent poverty and had poor access to government services, few employment opportunities, high rates of school attrition, inadequate health care, and pervasive discrimination."
Alarming condition of Roma people, numbering around 15-million in Europe, was a social blight for Europe and the rest of the world as they reportedly regularly faced social exclusion, racism, substandard education, hostility, joblessness, rampant illness, inadequate housing, lower life expectancy, unrest, living on desperate margins, language barriers, stereotypes, mistrust, rights violations, discrimination, marginalization, appalling living conditions, prejudice, human rights abuse, racist slogans on Internet, etc.; Zed and Freirich added.
Bucharest headquartered Romanian Orthodox Church has reportedly over 15,000 places of worship and various social institutions; in addition to organizations in Europe, America, Australia and New Zealand. It provides permanent social assistance to about 270,000 persons and is involved in prevention programs for domestic violence, human trafficking, drug abuse, HIV/AIDS, and promotion of social inclusion and integration for at-risk people. It also takes part in the inter-religious dialogue. About 87 percent of Romanians are Orthodox Christians. (ANI)