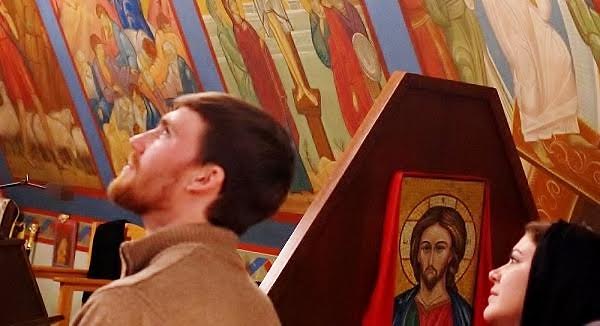 NEW YORK, NY [OCA] – April 2016
"Exploring Ministry: A Day in NYC to Discover How You Can Serve the Church" will be the focus of a gathering for Orthodox Christian teens and young adults interested in exploring the many opportunities available to serve the Church at Holy Virgin Protection Cathedral, 59 East Second Street, New York, NY on Saturday, May 14, 2016.
Sponsored by the Orthodox Church in America's Diocese of New York and New Jersey and funded by a grant from the Forum for Theological Education, the day will begin at 10:00 a.m. with prayers and opening remarks by His Eminence, Archbishop Michael, followed by a panel discussion and question-and-answer session on vocations.  Panelists who will share their stories and field questions include men and women currently serving the Church in a variety of ways as hospital and military chaplains, parish priests, deacons, choir directors, and theology professors.
After lunch in the cathedral hall, attendees will engage in a spiritual gifts inventory, enjoy a tour of the historic cathedral and learn of the community's unique urban ministries.  At 2:00 p.m. the group will travel to Saint Vladimir's Seminary, Yonkers, NY—transportation will be provided—for a tour led by Dr. Peter Bouteneff, the seminary's Professor of Systematic Theology and Director of the Master of Theology Program.  Participants who wish may attend the Resurrection Vigil at the seminary chapel or the cathedral.
The event is open to Orthodox Christian teens and young adults of all jurisdictions.
On-line information and registration is now available.  Questions may be directed to Priest Matthew Brown, Rector of Holy Apostles Church, Saddle Brook, NJ at priestmatthewbrown@gmail.com.