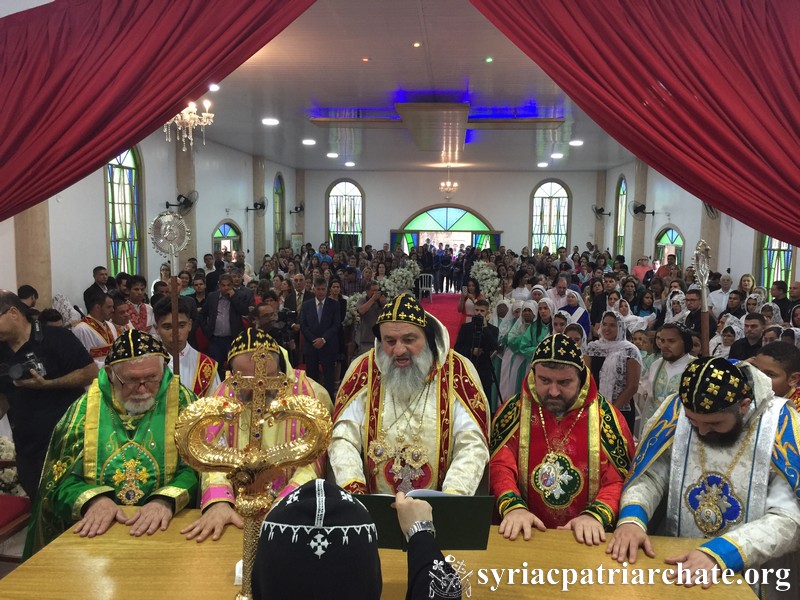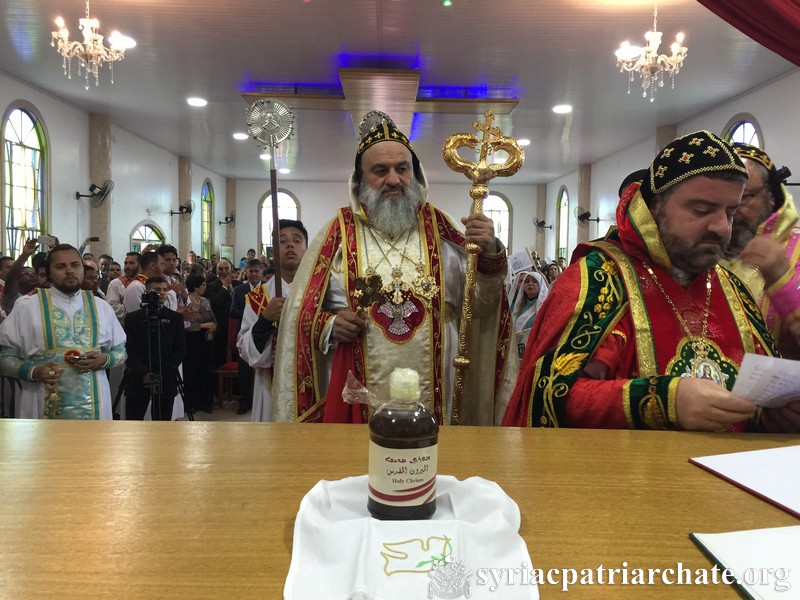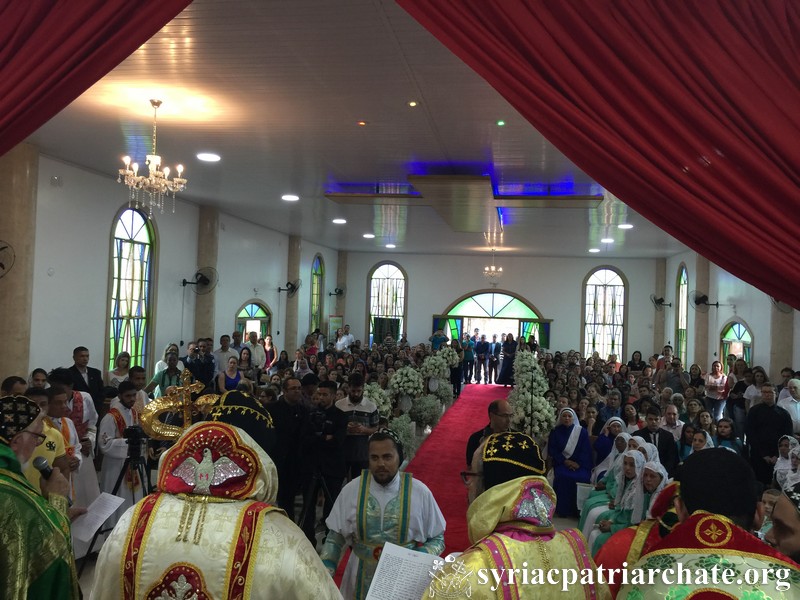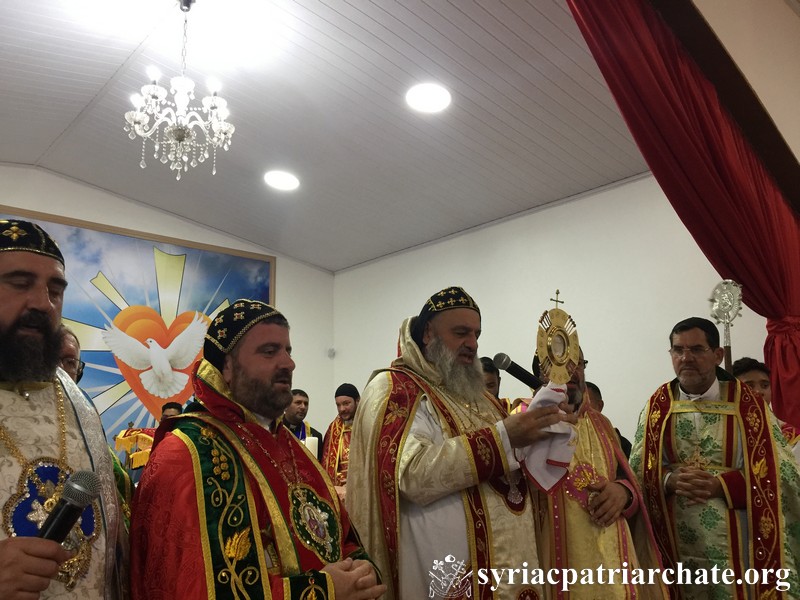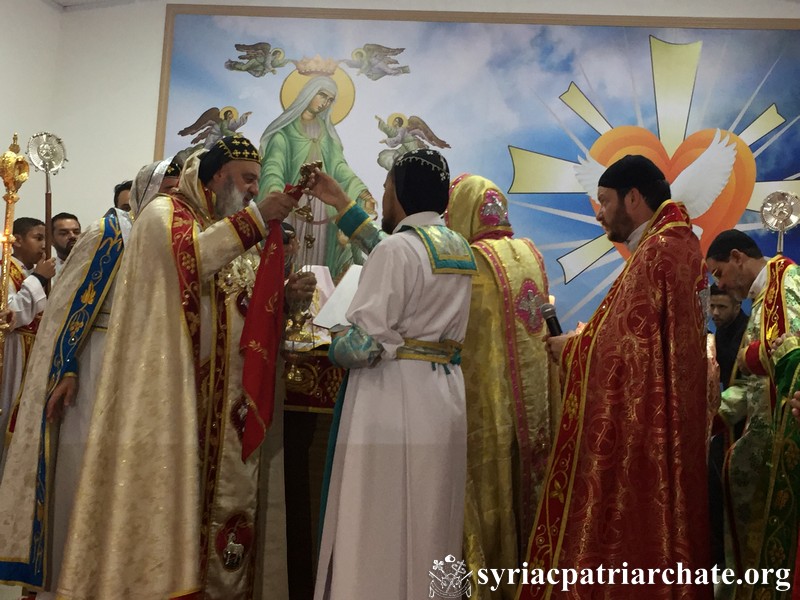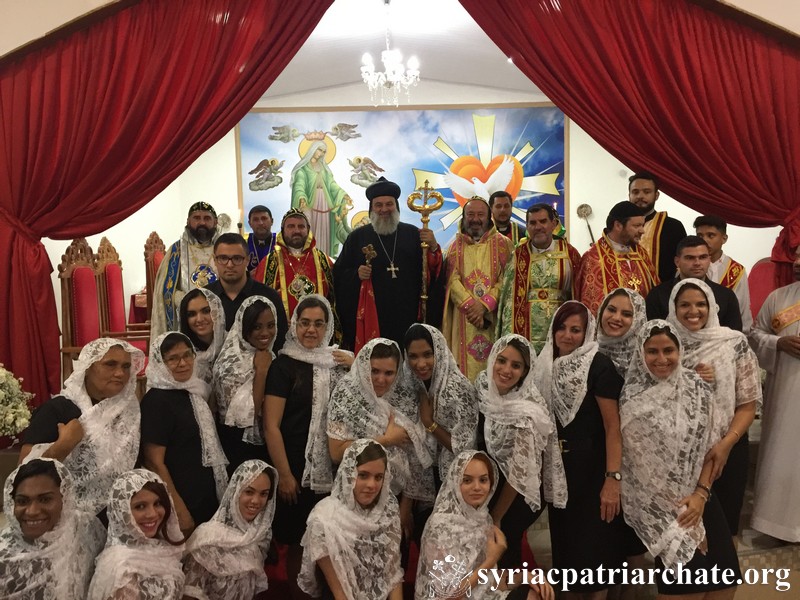 Syriac Orthodox Patriarchate – 2/11/16
His Holiness Patriarch Mor Ignatius Aphrem II consecrated the Church of the Lady of the Belt (Zunoro) in Ricao Fondo – Brazil.
Their Eminences Mor Titus Boulos Touza, Syriac Orthodox Apostolic Nuncio in Brazil, Mor Selwanos Boutros Al-Nehmeh, Archbishop of Homs, Hama and Environs, Mor Chrysostomos Youhanna Ghassaly, Patriarchal Vicar in Argentina, Bishop Mor Faustino Jose Filio, assisted His Holiness in the consecration.
At the end of the consecration of the altar and before the Holy Qurobo, His Holiness offered the parish part of the belt (Zunoro) of the Virgin Mary, as a relic to preserve in the church and to bless the faithful who visit the church. This part of the belt was in the possession of Late Lamented Mor Chrysostomos Moussa Salameh and is now revealed and placed in the church in Ricao Fondo.
In his sermon, His Holiness expressed his joy to consecrate a new house of the Lord, especially on the Sunday of the Sanctification of the Church, which is the beginning of the Liturgical calendar of the Syriac Orthodox Church. He also gave a historical overview of the Belt of the Virgin Mary which is the only relic from the Virgin Mary and was given to St. Thomas the Apostle upon her dormition.