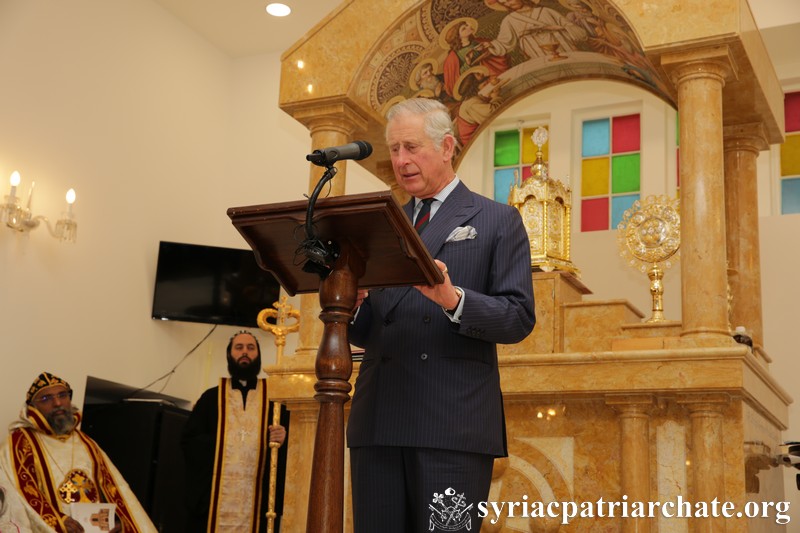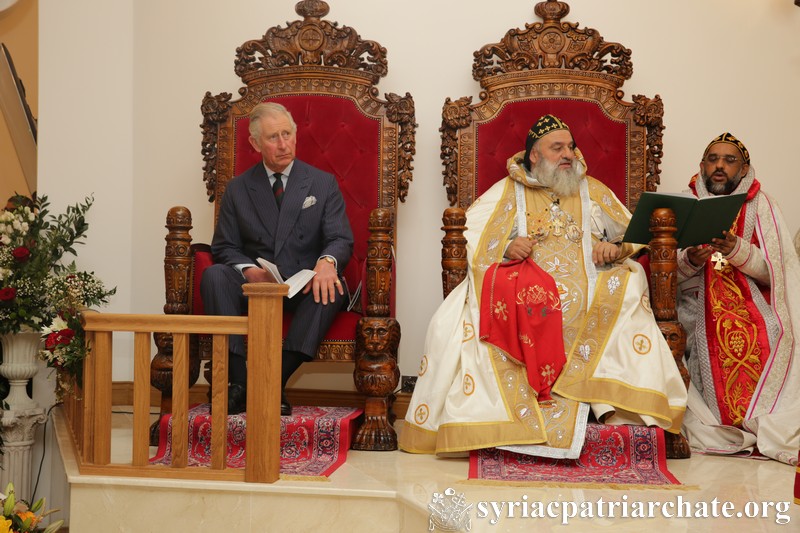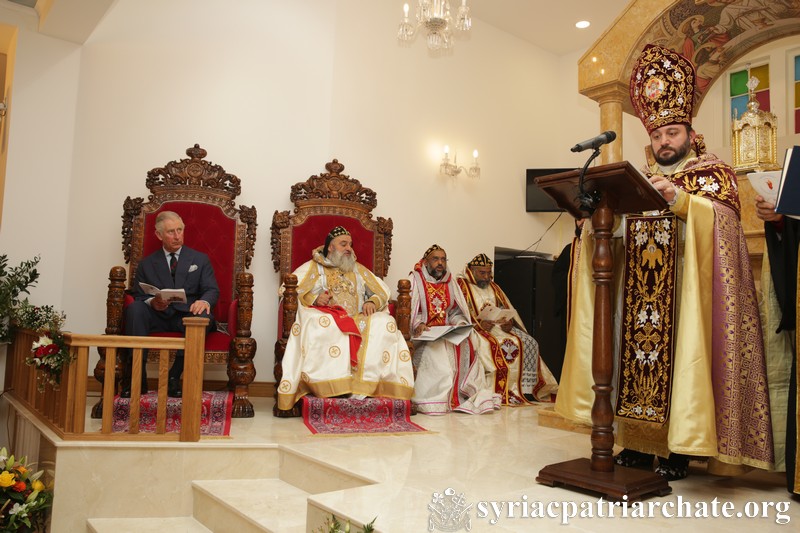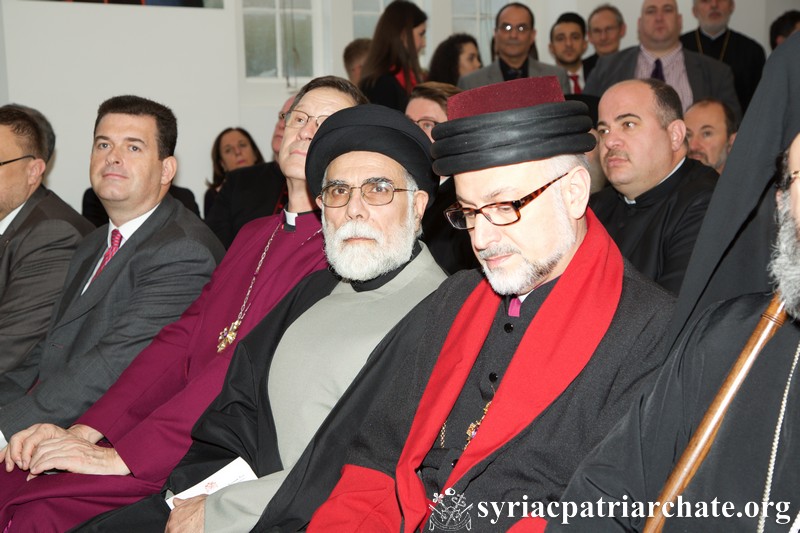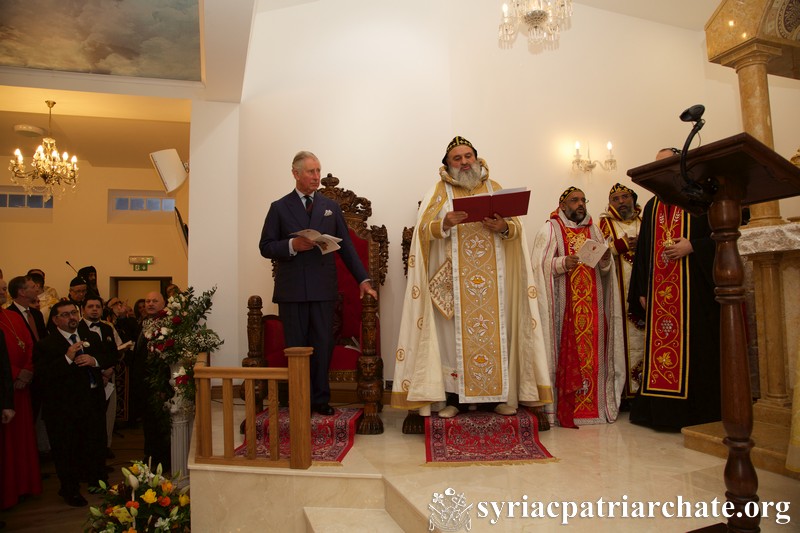 Syriac Orthodox Patriarchate – 25/11/16
His Holiness Patriarch Mor Ignatius Aphrem II consecrated the new St. Thomas Cathedral in London, in the presence of His Royal Highness Prince Charles of Wales.
Their Eminences Mor Athanasius Touma Dakkama, Patriarchal Vicar in the United Kingdom, Mor Severius Hawa, Archbishop of Baghdad and Basra, Mor Theophilus George Saliba, Archbishop of Mount Lebanon and Tripoli, Mor Aphrem Matthews, Assistant Metropolitan of Angamali, Mor Philoxenus Zachariah, Patriarchal Vicar in the United Kingdom, assisted His Holiness in the consecration along with their Graces Armenian Bishop Hovakim and Bishop Vahan, and Coptic Orthodox Bishop Angelos.
His Grace Bishop Richard Chartres of London was also present as well as many representatives of the different churches and religions.
Her Excellency Dr. Patricia Walker, Mayor of Ealing was also present.The consecration of the church was preceded by the British National Anthem in Syriac.
His Holiness welcomed His Royal Highness and the distinguished guests who were present. In his sermon, he spoke about the importance of having this new church consecrated for our people to pray together. He also spoke about the church being a place of worship and a house for those who seek the Lord.
His Eminence Mor Athanasius Touma Dakkama spoke about the stages through which the renovation of the church went in order to reach this beautiful day.
His Royal Highness Prince Charles also delivered a speech expressing his joy to participate in this consecration.
At the end of the ceremony, His Holiness and His Royal Highness Prince Charles unveiled the commemorative plate of the consecration of the church.