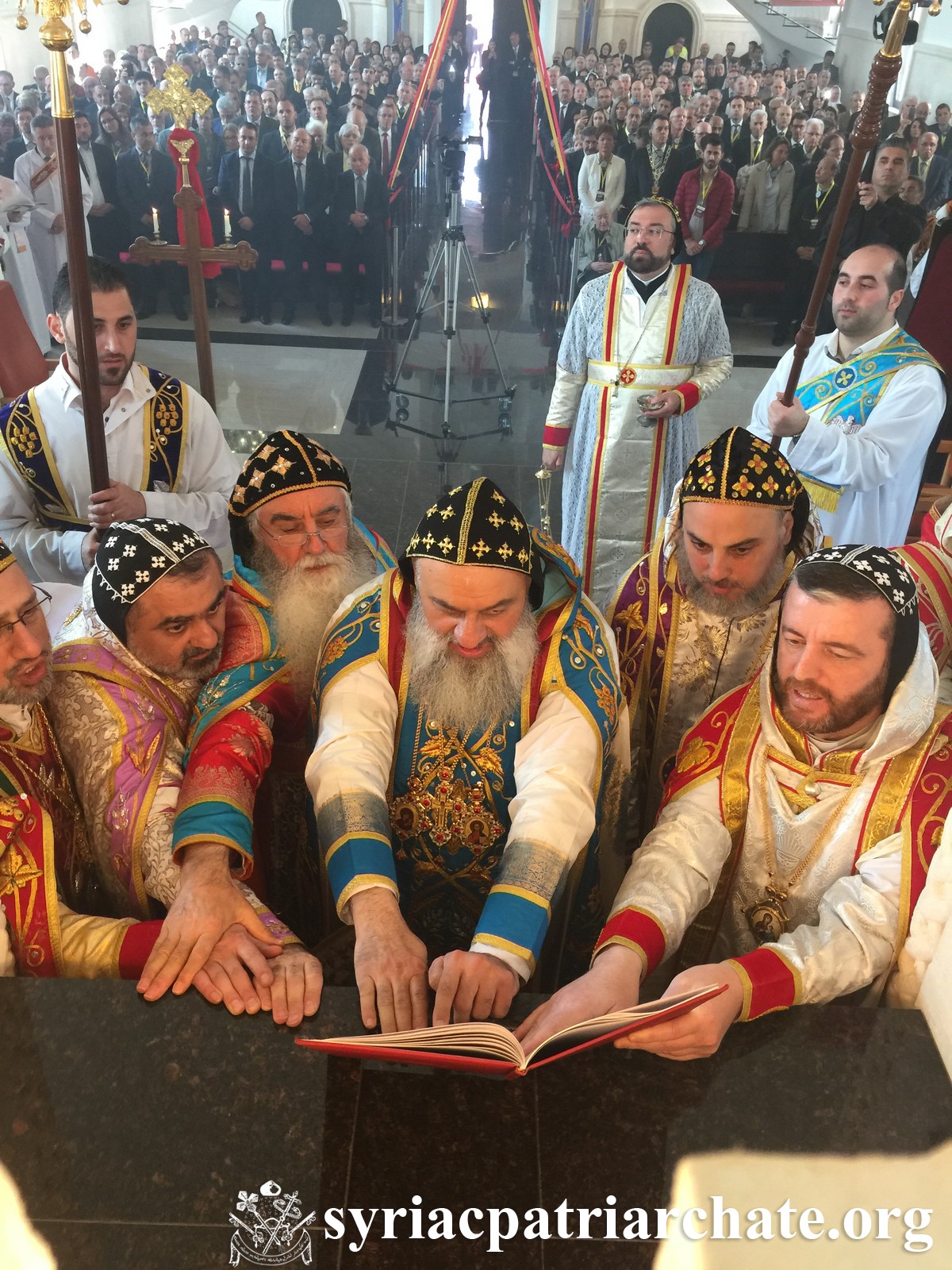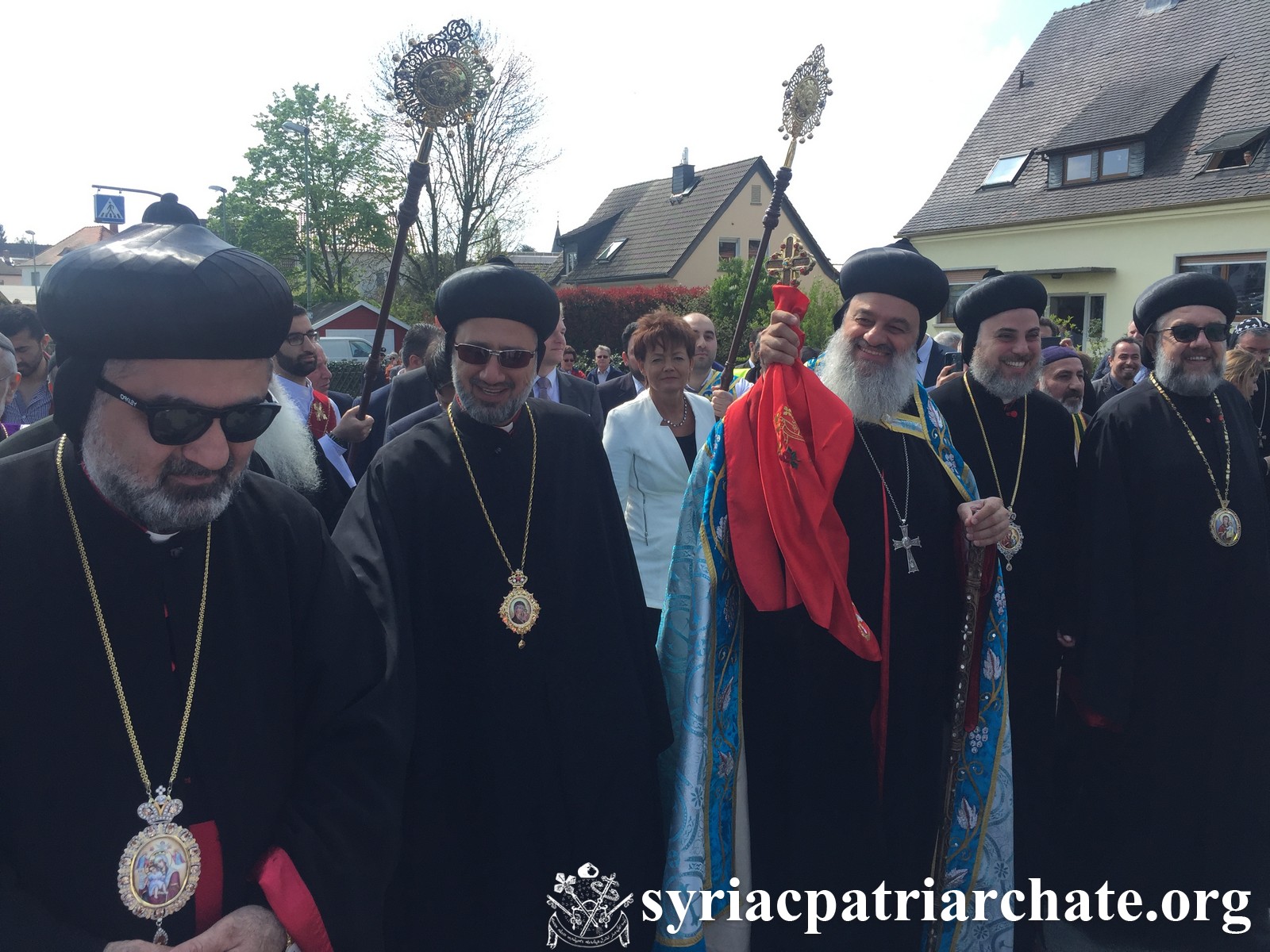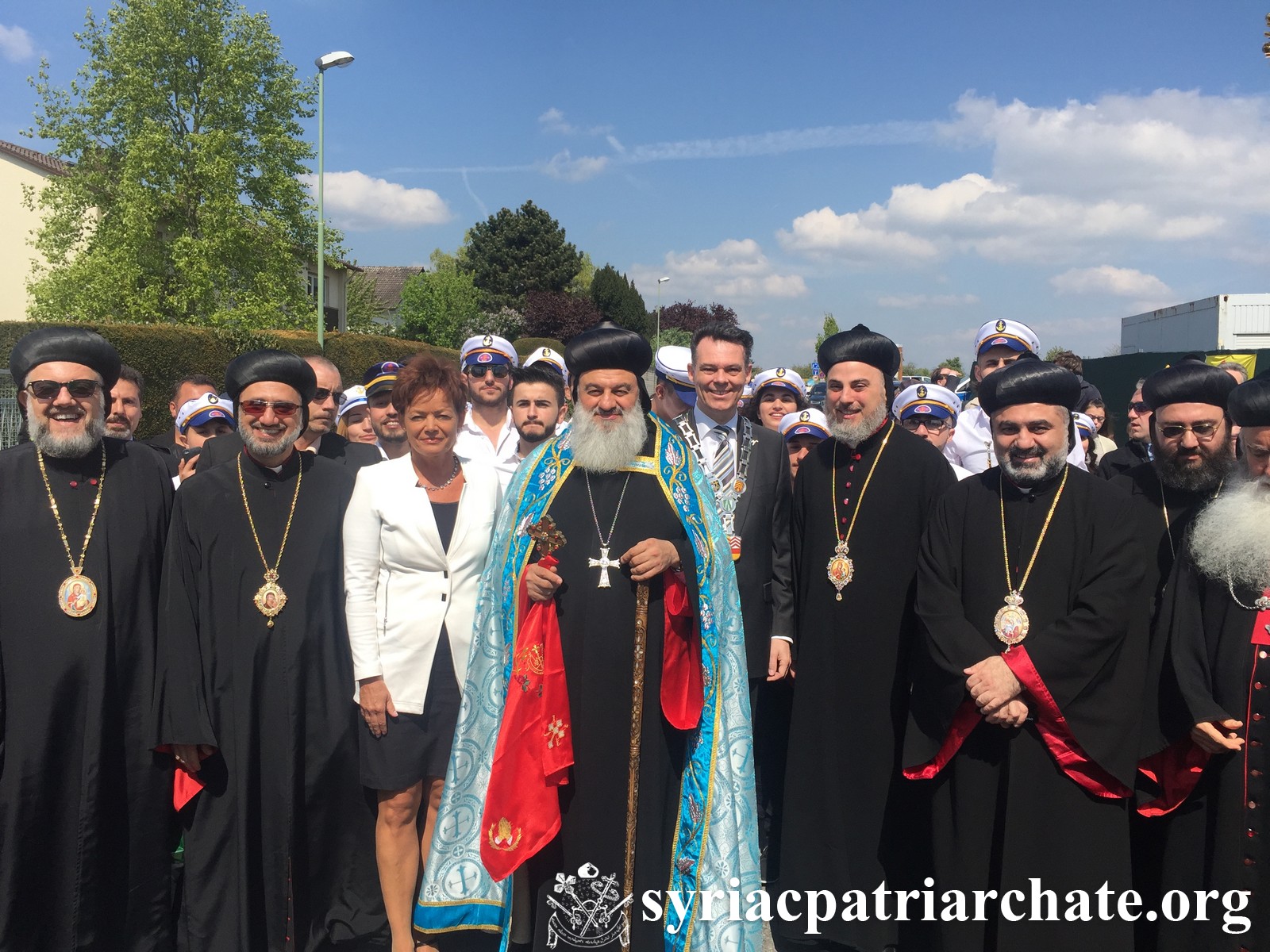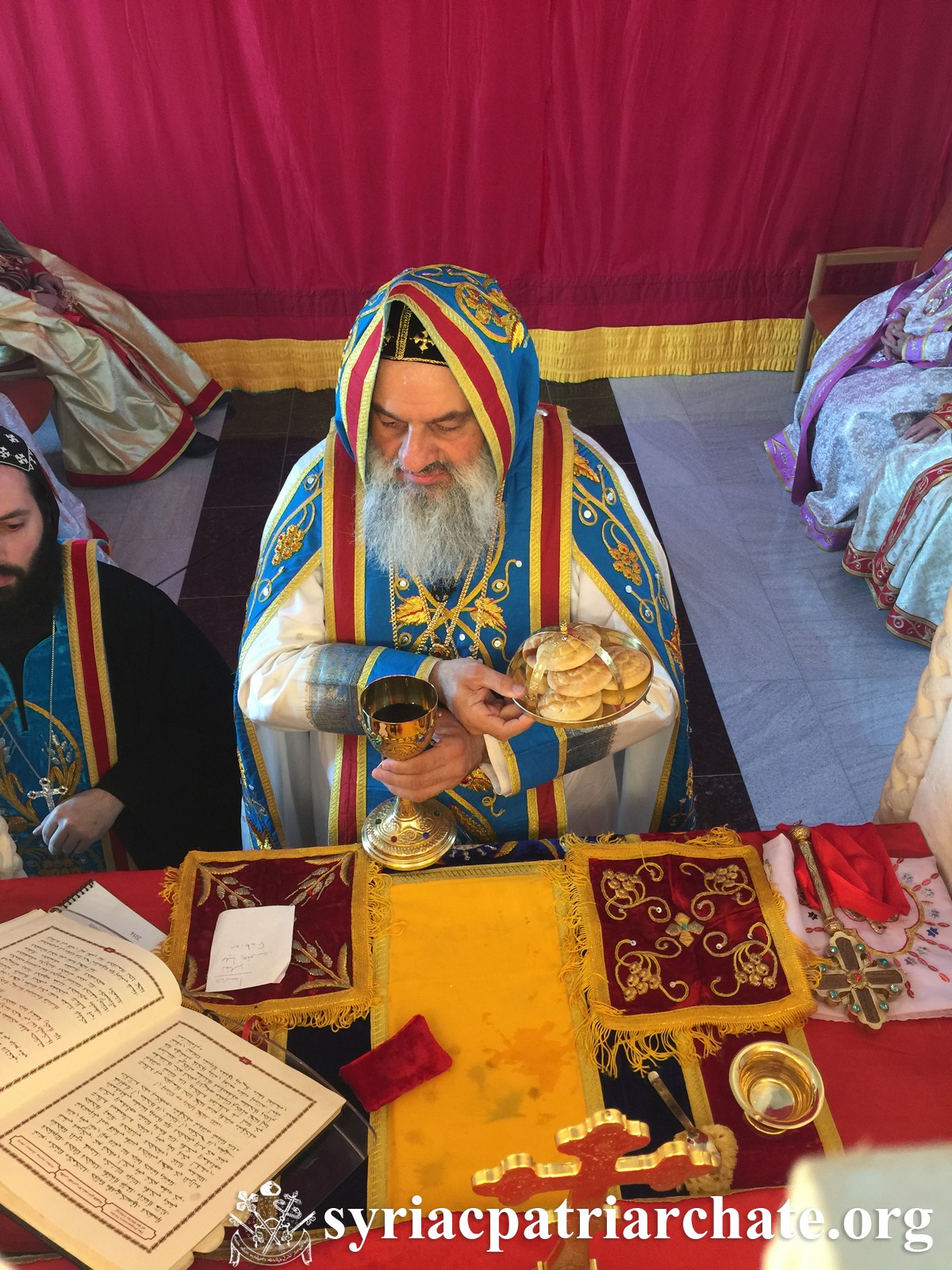 Syriac Orthodox Patriarchate – 1/5/17
His Holiness Patriarch Mor Ignatius Aphrem II inaugurated and consecrated the newly built St. Mary (Azret Azakh) church in Bad Vilbel, Germany.
During the Holy Qurobo, His Holiness was assisted by their Eminences the Archbishops: Mor Philoxenus Mattias Nayis, Patriarchal Vicar in Germany, Mor Nicolaos Matta Abdelahad, Patriarchal Vicar in Spain, Mor Justinus Boulos Safar, Patriarchal Vicar in Zahleh and Beqaa, Mor Julius Hanna Aydin, Director of External Affairs in Germany, Mor Clemis Daniel Kourieh, Metropolitan of Beirut, Mor Polycarpos Augin Aydin, Patriarchal Vicar in the Netherlands, and Mor George Kourieh, Patriarchal Vicar in Belgium, France and Luxembourg. His Eminence Anba Mikhael was also present and participated in the consecration.
During his sermon, His Holiness congratulated the faithful of the church and spoke about the importance of gather in the house of the Lord. He also explained the meaning of the consecration of the house of the Lord, as a way of dedicating the place to be used particularly and openly for the praising and glory of God.