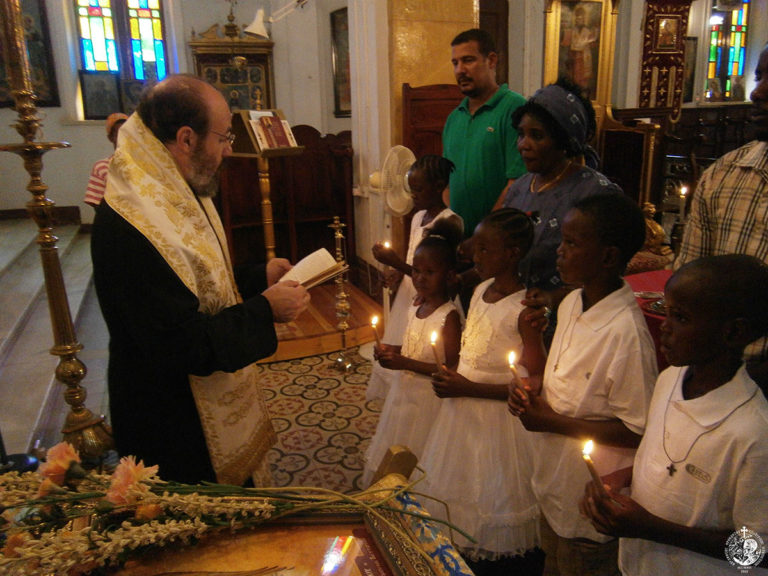 Orthodox Mission in South Sudan – November 2014
South Sudan is the newest independent state in the world, formed in July 2011. The majority of its citizens is Christian, while Orthodox population is estimated to be a few thousands.
With the blessing of His Beatitude Theodoros II, Pope and Patriarch of Alexandria and All Africa, another five children from South Sudan were baptized after their catechesis was completed. These children come from a country that suffers various ills: civil war, refugeeism, famine, cholera epidemics and recently the Ebola epidemic. Within this turmoil, survival is a major achievement.
Their baptism today is a silent statement to the western society of conformism and indifference towards the Church of Christ that life is more than mere survival and goes beyond the biological instinct; it achieves that by drawing strength and courage from the Source of life, which is none other than Jesus Christ Himself.
Their patience in suffering in conjunction with their testimony through their baptism proves indisputably their struggle for spiritual life, which God made me worthy to witness and as such, I convey the facts to you.
With love in Christ,
† Narcissus of Nubia