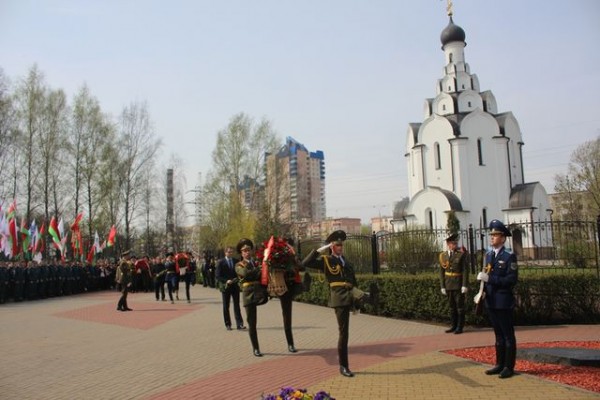 MINSK, 27 April (BelTA) – A commemorative meeting in observance of the 29th anniversary of the accident at the Chernobyl nuclear power plant was held in the Park of Peoples' Friendship in Minsk on 26 April, BelTA has learned.
The meeting took place near the Orthodox church-monument in honor of the Icon of the Mother of God The Seeking of the Lost, the memorable signs to the Chernobyl Victims and The Stone of Peace of Hiroshima. It has become a place where people traditionally gather to commemorate the tragic events of 1986 on 26 April.
The memorial event was attended by more than 2,000 people, including Deputy Head of the Belarus President Administration Igor Buzovsky, Minsk Vice Mayor Igor Karpenko, First Secretary of the Central Committee of the BRSM Youth Union Andrei Belyakov. The event was also attended by members of the House of Representatives of the National Assembly, representatives of the Minsk City Hall and the Minsk City Council of Deputies, government bodes, public associations, including the BRSM Youth Union and Belaya Rus public organization, and the clergy. Wreaths and flowers were laid by diplomatic missions, including Russia, Ukraine and Japan.