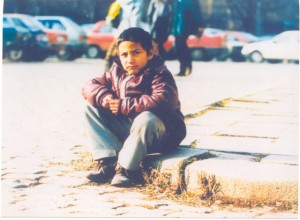 Konstantin Subchev
214/7/2011
Childcare homes will be built with the Orthodox churches across the country
Child and elderly care homes will be built with the churches and monasteries across the country. The facilities will be staffed with Christian volunteers. This is provided in a framework agreement between the Bulgarian Orthodox Church and the Ministry of Labor and Social Policy, signed by His Holiness Patriarch Maxim and Social Policy Minister Totyu Mladenov yesterday.
The Labor Ministry will support financially the social programs of the Church, while clergymen will be appointed at the ministry's commissions in charge of the joint project. The two institution will thus cooperate to help socially handicapped Bulgarians.
"It is a historical agreement. The Bulgarian Orthodox Church has revived its best traditions," said His Eminence Kyrill, Metropolitan of Varna and Veliki Preslav.
"Now, the church's potential to assist disabled, elderly and socially-disadvantaged people will be used more effectively," he added.