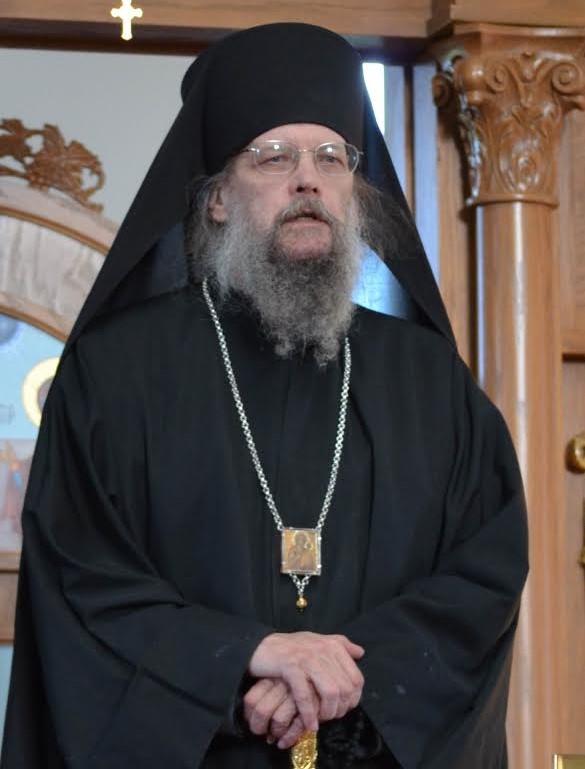 OCA– 10/6/16
His Beatitude, Metropolitan Tikhon and other members of the Holy Synod of Bishops of the Orthodox Church in America will gather at Saint Seraphim Cathedral here for the Enthronement of His Grace, Bishop Alexander as the second ruling Bishop of Dallas and the South on Friday and Saturday, June 10-11, 2016.  [See related story.]
The two-day celebration will open on Friday, June 10, with a reception for clergy and their wives at the cathedral at 4:30 p.m.  Vespers will be celebrated at 6:00 p.m.  A reception will follow at 7:00 p.m.
On Saturday, June 11, the greeting and vesting of Metropolitan Tikhon will commence at 9:00 a.m., followed by the Hierarchical Divine Liturgy and Rite of Enthronement at 9:30 a.m.  A banquet will begin at noon.
Bishop Alexander also will preside at the Divine Liturgy at the cathedral on Sunday, June 12.
Canonically elected by the Holy Synod of Bishops of the Orthodox Church in America during their Spring Session on March 29, 2016, Bishop Alexander succeeds His Eminence, Archbishop Dmitri, who in retirement fell asleep in the Lord at the age of 87 on August 28, 2011.
In related news, Bishop Alexander will preside at the 37th Annual Assembly of the Diocese of the South, slated to be held in Wilmington, NC July 26-29.  Detailed registration and related information is available on-line.