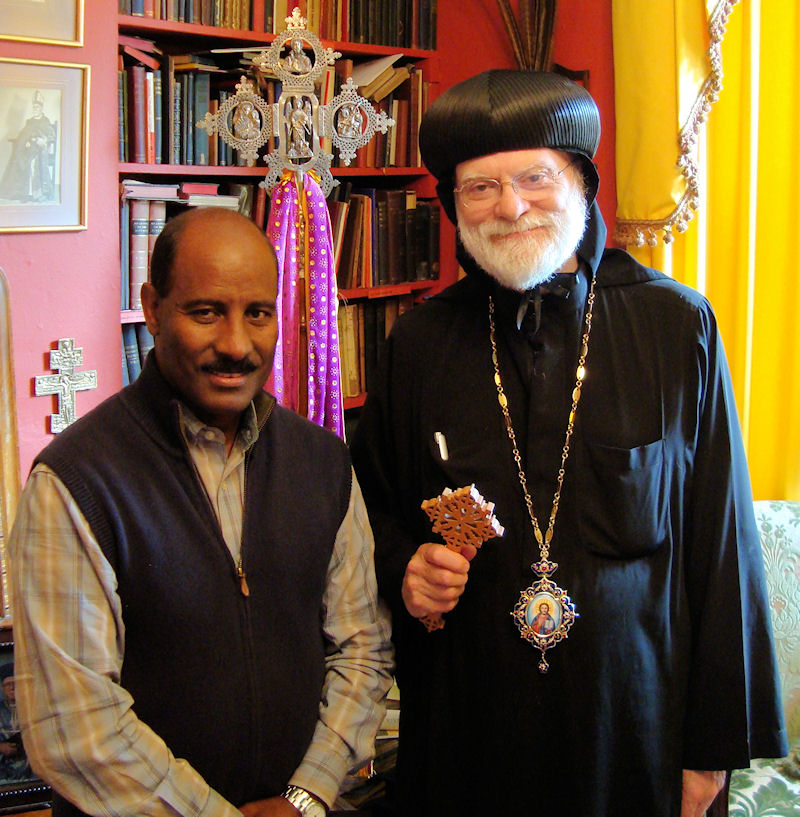 The British Orthodox Church
On 25 May, 2010, Abba Seraphim received at the Church Secretariat in Charlton, Deacon Habtu Ghebre-Ab, Professor of History at the University of Cincinatti and one of the board of the St. Athanasios Charitable Society (SACS) and "In Chains for Christ," the Voice of the Persecuted Church in Eritrea.
The Professor was in the UK attending a peace conference in Brighton but travelled to London to meet with Abba Seraphim. They discussed issues relating to the current state of the Eritrean Orthodox Church and the imprisonment of Abune Antonios, the canonical Patriarch, as well as areas of future support and co-operation.