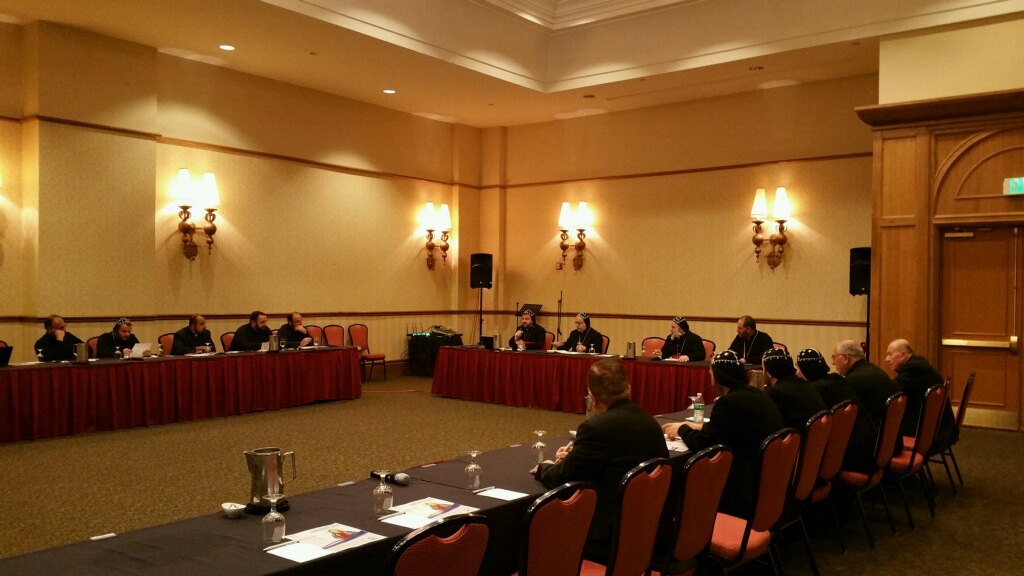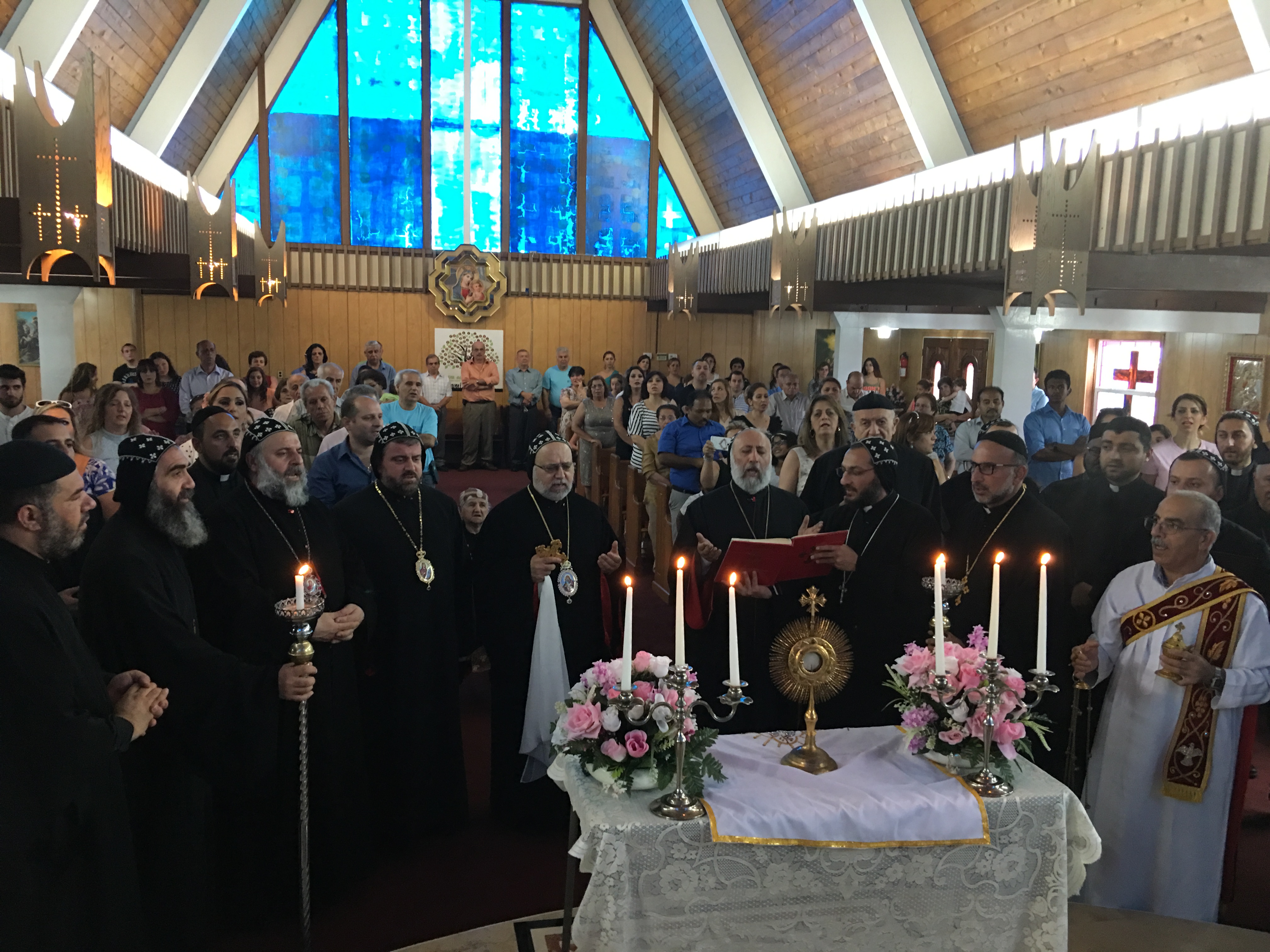 Archdiocese for the Eastern United States of the Syriac Orthodox Church – July 2016
Conclusion of the 52nd Annual Convention in Jacksonville, FL:
On July 21, His Eminence Mor Dionysius John Kawak, Patriarchal Vicar of the Eastern Archdiocese of United States announced the start of the 52nd Annual Syriac Convention 2016 in Jacksonville, Florida, USA with the attendance of His Eminence Archbishop Mor Clemis Eugene Kaplan Patriarchal Vicar of the Western USA Archdiocese, His Eminence Mor Salwanos Boutros Alnama, Archbishop of Homs, Hama and the Environs and His Grace Bishop Mor Maurice Amsih, Patriarchal Delegate for the Archdiocese of Al-Jazeerah and Euphrates.
After the opening prayer during the clergy meeting, His Eminence Mor Selwanos Boutros Alnama gave a spiritual reflection about the theme of the convention "and the disciples were called Christians first in Antioch" Acts 11: 26. Afterwards, they discussed and studied the agenda of the meeting.
In the evening, all our beloved participants attended a great spiritual recital performed by Mother of God of Zunoro Choir.