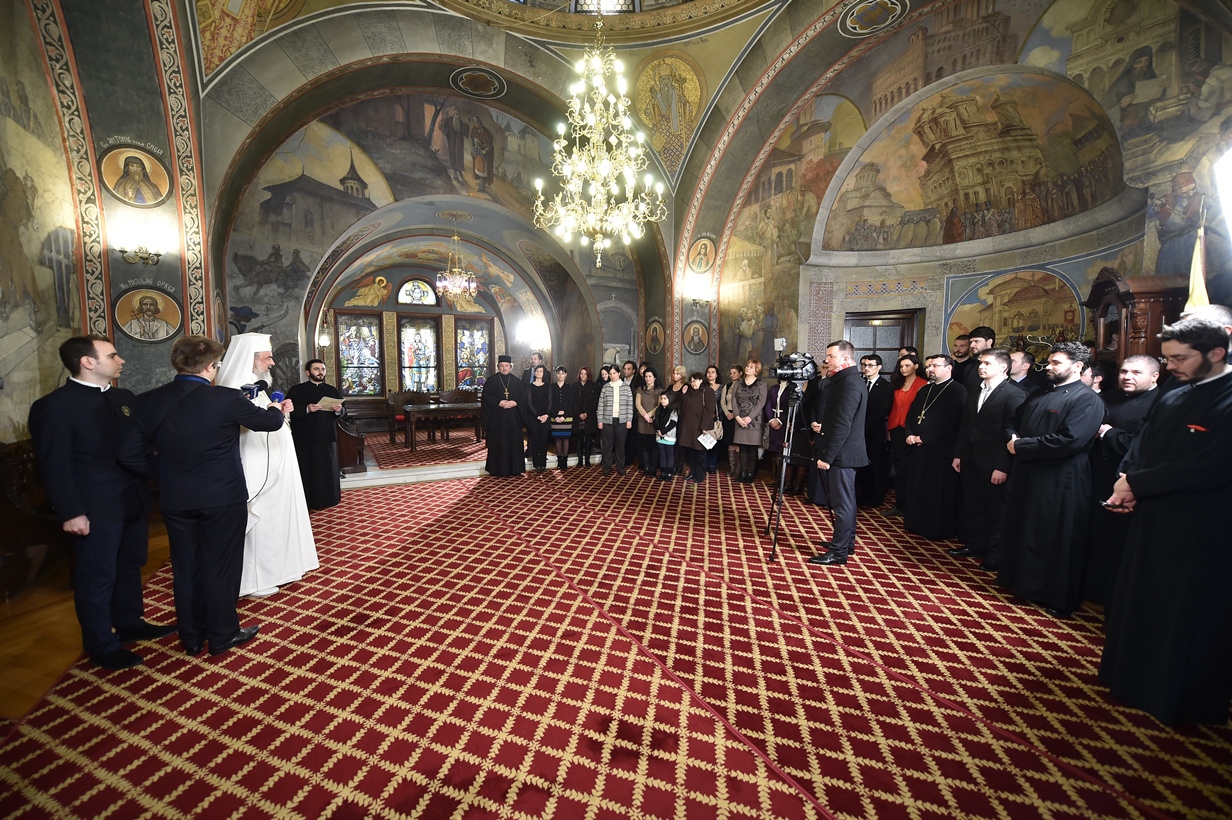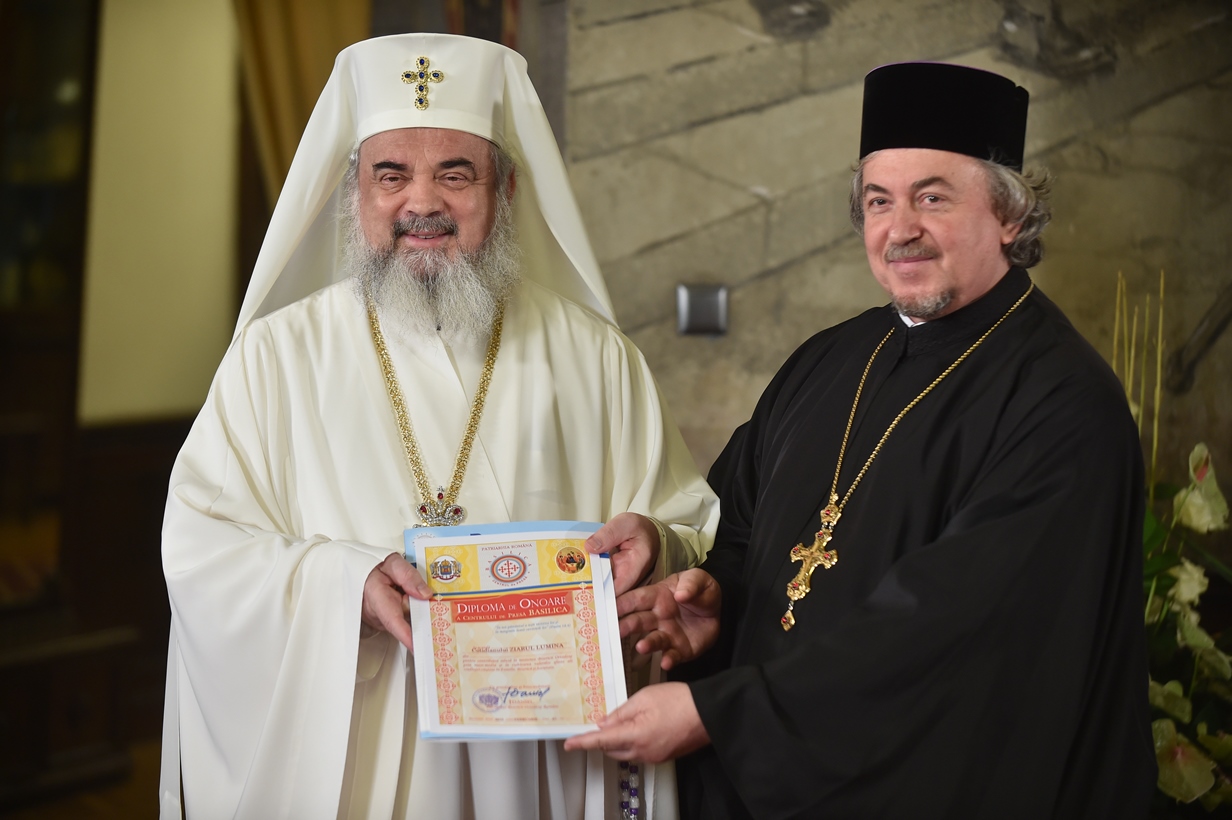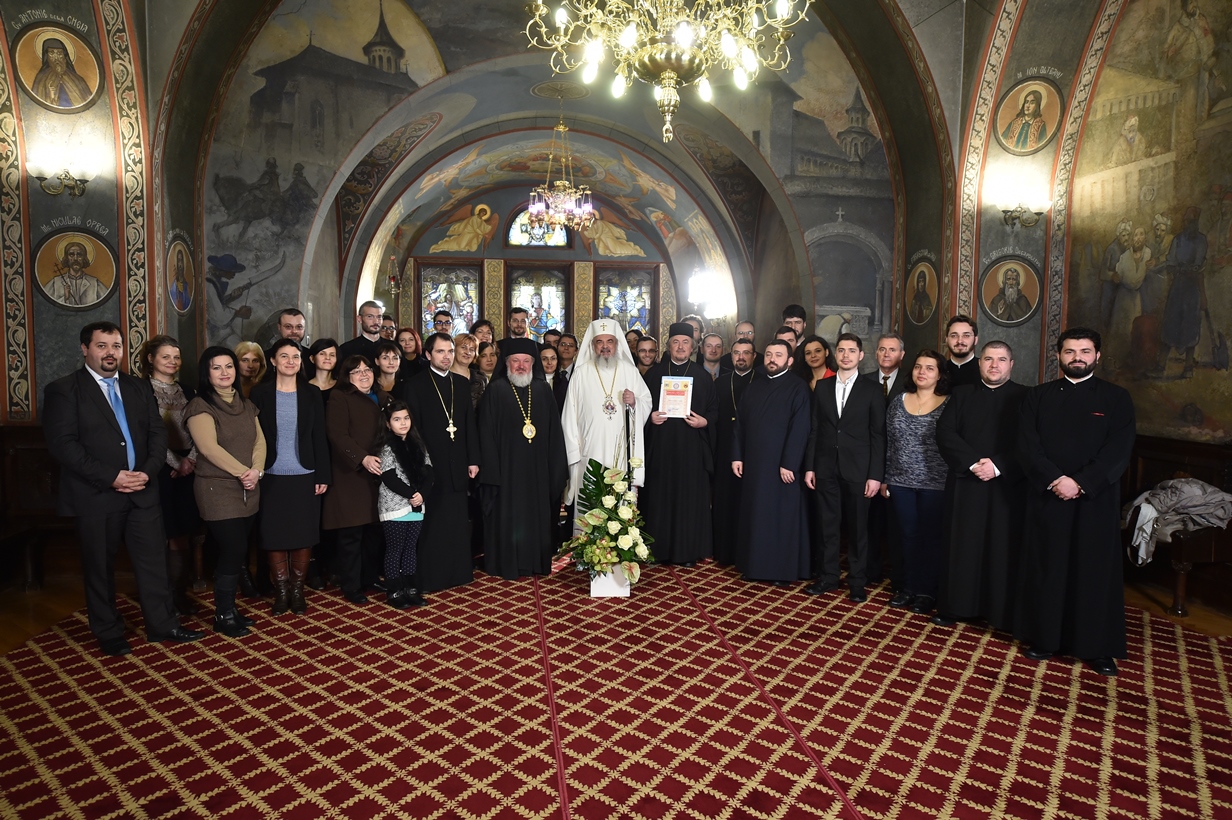 On 7 February 2015, His Beatitude Daniel, Patriarch of Romania received at the Patriarchal Residence the employees of the daily publication "Lumina Newspaper" on the occasion of the anniversary of 10 years of existence.
On this occasion, the Primate of the Romanian Orthodox Church delivered an anniversary speech entitled the First Decade of Christian Daily Publication in Romania (2005 – 2015) in which he presented the evolution of "Lumina Newspaper".
During this special event His Beatitude awarded the Diploma of honour of Basilica Press Office to "Lumina Newspaper" daily publication, which was presented to Rev Counsellor Nicolae Dascalu, Coordinator of Basilica Press Centre and Director of "Lumina" publications.
The Patriarch of the Romanian Orthodox Church has also evoked at the Patriarchal Residence the personality of the worthy remembering Patriarch Teoctist Arapasu through a speech entitled Light over Time.