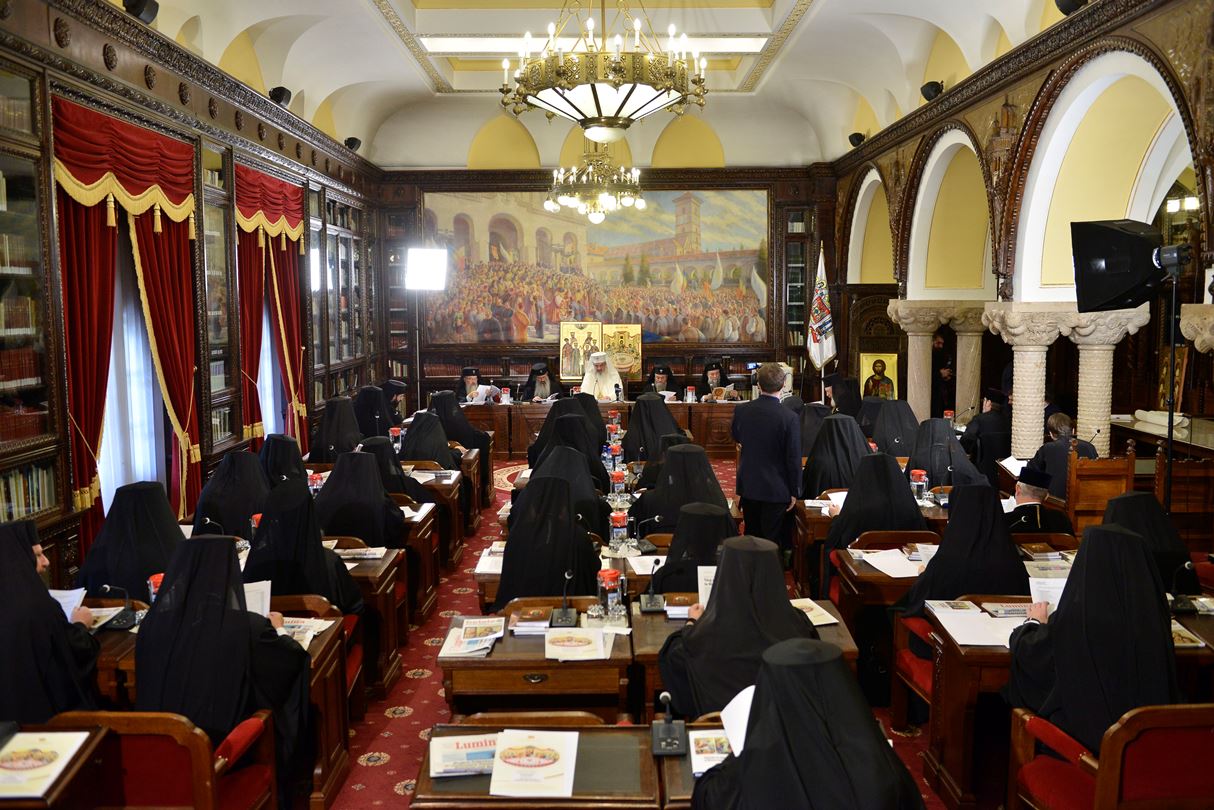 On 28 October 2014, the working session of the Holy Synod of the Romanian Orthodox Church was held under the chairmanship of His Beatitude Patriarch Daniel.
During the meeting, His Grace Varlaam Ploiesteanul, Assistant Bishop to the Patriarch delivered a synthesis of the activity the Romanian Patriarchate unfolded in the Solemn Eucharistic Year of the Holy Confession and Holy Communion and Commemorative Year of the Brancovean Saints Martyrs.
To end with, the Patriarch of Romania mentioned that all these activities mean much more than simple festive commemorative times: "They are activities designed to strengthen the communion among people giving a dynamic aspect to the pastoral work of the hierarchs, clergy, monasteries and schools of theology. In general, every professor treats themes of personal interest, and when a central theme is given it can be deepened more. Thus, we engage the Romanian society too among some personalities which marked the history", His Beatitude Daniel, Patriarch of the Romanian Orthodox Church.
"One of the most complex forms of manifestations of the activity unfolded this year was the organisation of pilgrimages. These are missionary events", His Beatitude Patriarch Daniel also said.
"The celebration of the dedication day is not a simple liturgical and culinary feast, it is a missionary event because it is presented as a feast and more accessible than a simple form of a conference because conferences are, in general, for people with a certain intellectual level, but the celebration is a very comprehensive event. The pilgrimage is the most complex form to gather people from various parts, of various levels of thought, culture, feeling which show it is badly needed to organise adequately both the dedication days and the pilgrimages as pastoral work for strengthening faith", His Beatitude said, according to Trinitas Radio station.
To end with, several books recently published at the publishing houses of the Romanian Patriarchate were launched: The Bible of 1688, by Serban Cantacuzino (re-edited), Confession and Eucharist – sources of Christian life (volumes 1 and 2) and the Album entitled "Brancovean foundations, elements of mediaeval ecclesiastic art".
On this occasion, distinctions were awarded to those involved in the publication of these works.