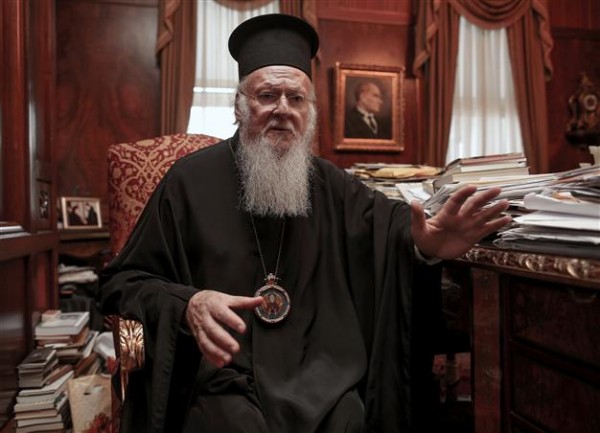 May 2014
Bartholomew I, spiritual leader of 250 million Orthodox Christians, praised Turkish Prime Minister Recep Tayyip Erdoğan for improving rights for Christians, but added pointedly, "it is not enough."

In an interview with The Associated Press in his Istanbul office, Bartholomew expressed disappointment that Erdoğan had not re-opened the Theological School of Halki, the Orthodox Church's most important seminary.

Bartholomew had himself spent seven years as a student and another four more as an assistant to the dean at the grounds on an island in the sea of Marmara. The school, whose doors were closed in 1971 under a Turkish law that required private higher education to be controlled by the state, have been meticulously maintained since, in case students are allowed to return. Many expected that the seminary would be reopened last year as part of a package of reforms aimed at boosting minority rights in Turkey.
"These are hopes which are not fulfilled so far," Bartholomew said sitting at his desk piled high with papers in his Patriarchate office. Around him, golden icons from Byzantium on the walls loomed over standing photos of the patriarch greeting world leaders, including U.S. President Barack Obama and Erdoğan.