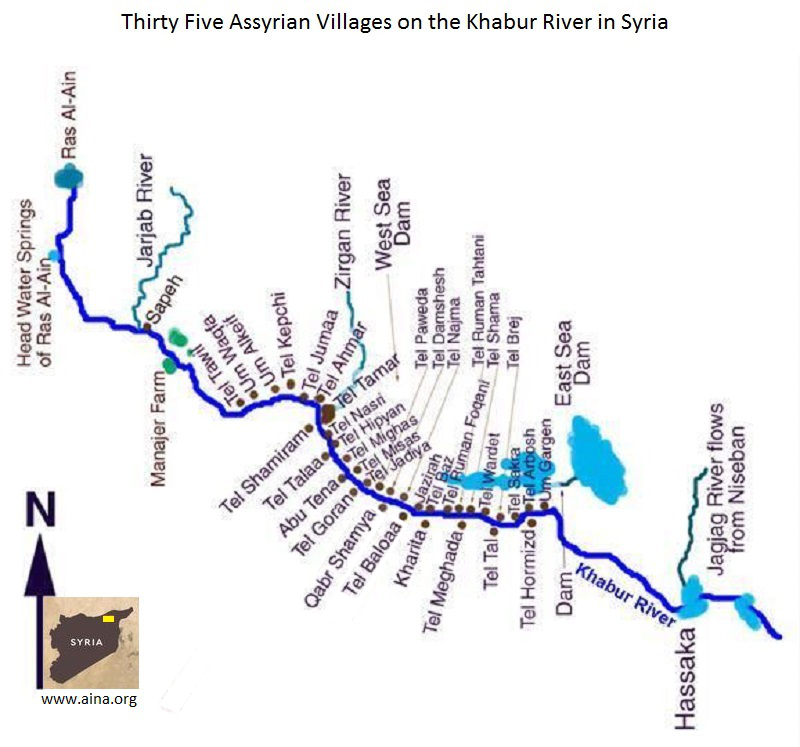 2/10/14
(AINA) — Three Assyrian men have been kidnapped in Hasaka, Syria, according to Assyrian Human Rights Watch. The three men were kidnapped in the town of Tel Tamar, in the Khabour region of Hasaka, which is mainly populated by Assyrians. The kidnappers are believed to be affiliated with ISIS.The three men are:
Dr. Samir David Hormuz from the village of Tel Nasri
George Barkho Khoshaba from the village of Tel Balua
Ninos John Isho from the village of Tel Balua
Assyrian in Syria have been targeted for terror, kidnapping and murder by Jihadists. Here is a partial list:
© 2014 Assyrian International News Agency.