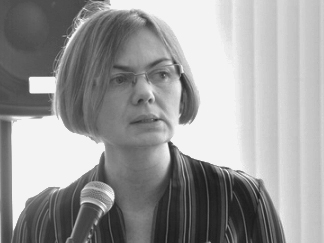 Report Prepared for OCP Media Network – 5/6/14
The founder of Belarusian pro-life movement passed away on  Monday
Belarus: Overnight into the 2nd of June the founder and the head of the Belarusian pro-life movement Tatsiana Tarasevich passed away at the age of 44. She was the chief editor of the news and analysis portal www. pro-life.by and the senior teacher of the literary criticism department of the journalism faculty in the Belarusian State University. Tarasevich made a significant number of publications: she wrote on anthropology, demographic policy, bioethics etc.
Tatsiana was born in September of 1970. She made the vindication of the traditional Christian values and the protection of the lives of the unborn children her life priorities.
Tatsiana used to say: "One of the main problems of our society is the question of the family crisis. And this is where the very same demographic crisis begins. The healthy powers of the society must unite in order to remind to all the rest what is a traditional family and how it is founded, that it is based not on adultery, pleasure or personal comfort, but on effort, allegiance and self-sacrifice. In the conditions of the numerous threats of the modern society there is the growth of the number of abortions, extramarital relationships, social orphanhood, the so-called homosexual marriages. That is why the revival of a traditional family is the first priority nowadays. And we are lucky because in Belarus the tradition and the understanding of the notion of a Christian family still exist".
Her life was filled with endless work and self-sacrifice. She was an example for many people.