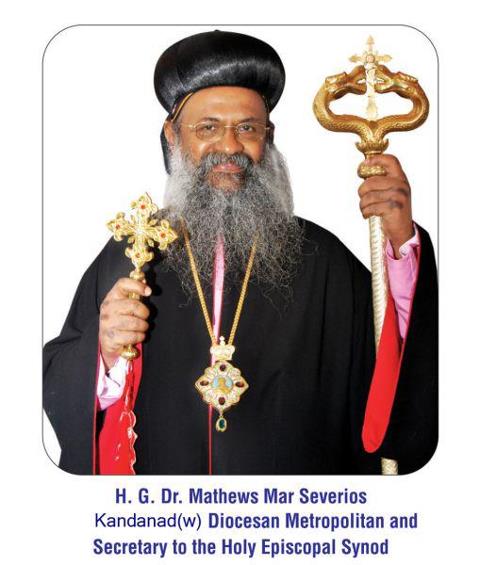 Ajesh T Phillip (OCP Delegate of Indian Sub-continent)
OCP News Service- 24/9/14
Read: Patriarch Ignatius Aphrem II : Peace in Malankara Inevitable
India/Kerala/Kottayam: Metropolitan Severious Mathews – Secretary of the Holy Synod of the Indian Orthodox Malankara Church stated that his church will welcome any sort of peace process initiated by Patriarch Ignatius Aphrem II of Antioch and All East.
The Metropolitan said that honor and reverence given to the Patriarch Antioch by the Indian Orthodox Church will always continue to be the same. The constitution (1934) of the Malankara Orthodox church has never denied the position of Patriarch.
He also urged that the patriarch should take steps to communicate his initiatives with Indian Orthodox Church. The conditions for the peace talks are not yet clear added the Prelate.
Source:
OCP News Service