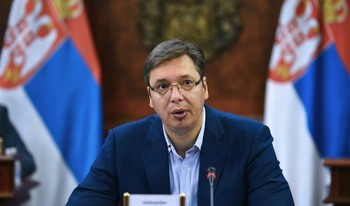 Church of Serbia – 9/1/17
The Prime Minister of the Republic of Serbia, Mr. Aleksandar Vucic, extended Christmas greetings to the Hierarchs, clergy and all the faithful of the Serbian Orthodox Church.
In his Christmas message  the Prime Minister writes: "I extend my sincere best wishes to the clergy, monastics and all the Orthodox faithful who most joyfully celebrate the Christian feast-day of the Nativity of Christ according to the Julian calendar, wishing that you may spend the Christmastide in peace, joy, spiritual welfare and every progress. God's peace! – Christ is born!