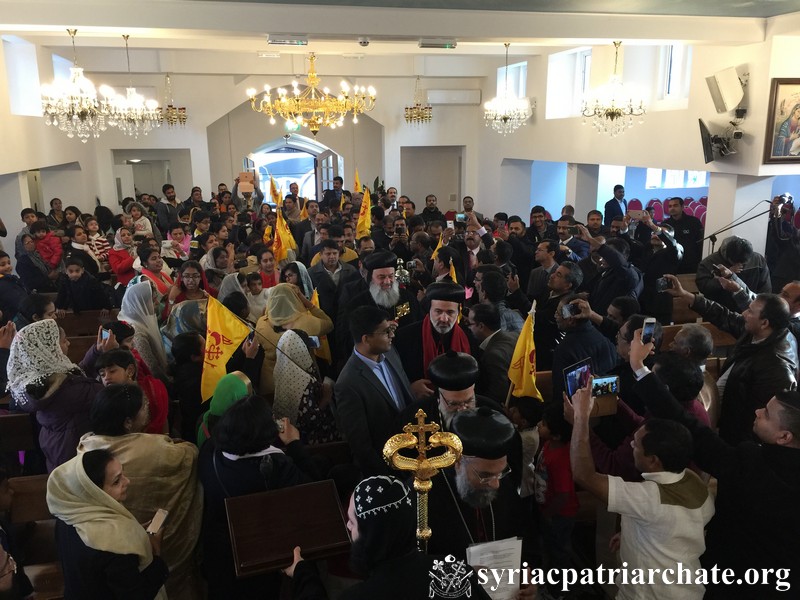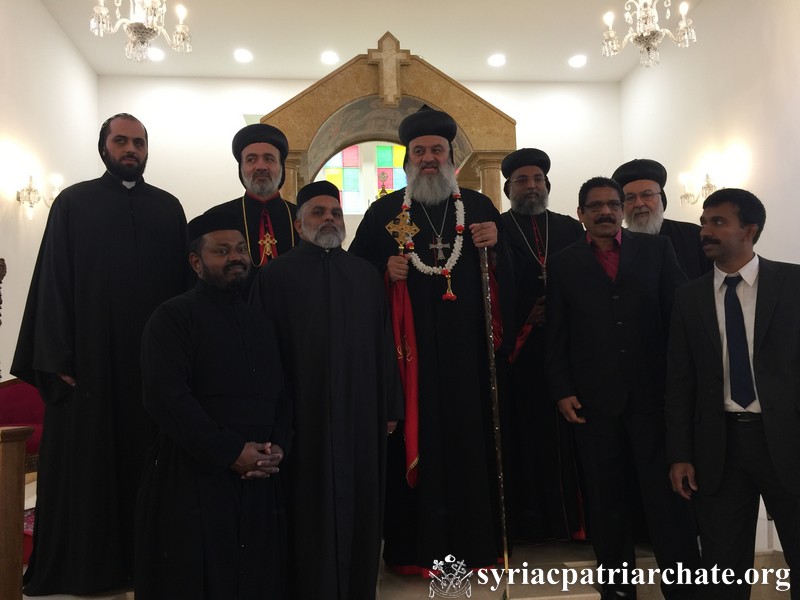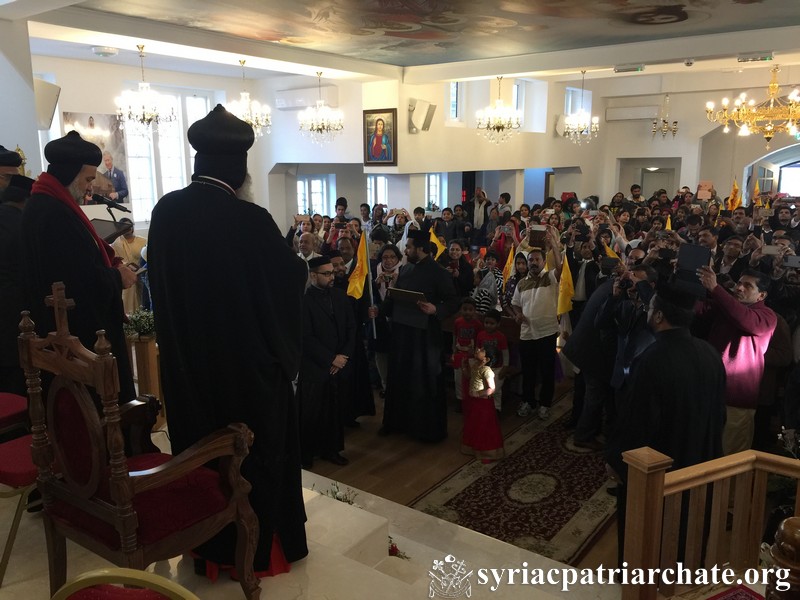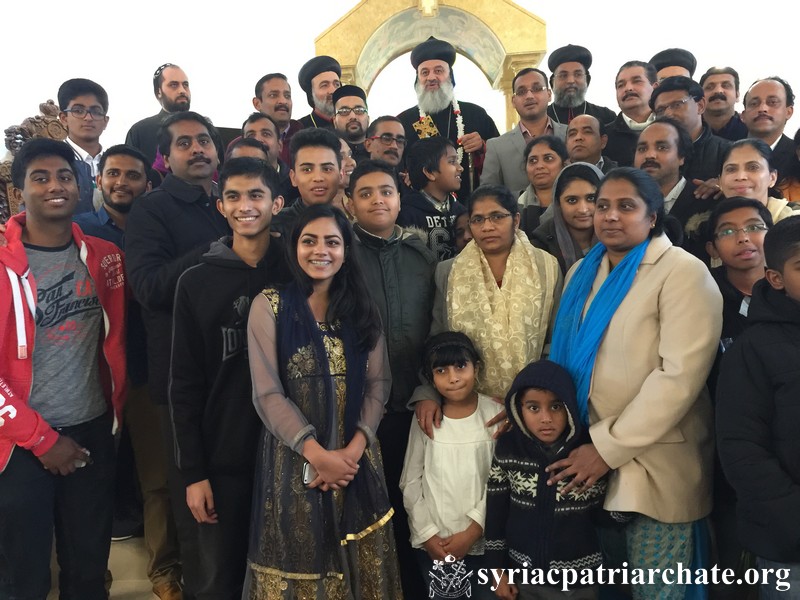 Syriac Orthodox Patriarchate – 27/11/16
His Holiness Patriarch Mor Ignatius Aphrem II met the Malayalee faithful from different parishes in London, who gathered at St. Thomas Cathedral in London.
Their Eminences Mor Philoxenus Zachariah, Patriarchal Vicar in the United Kingdom, Mor Athanasius Touma Dakkama, Patriarchal Vicar in the United Kingdom and Mor Theophilus George Saliba, Archbishop of Mount Lebanon and Tripoli were present at the meeting.
His Holiness opened the meeting with prayer and the faithful chanted in Malayalam.
His Eminence Mor Philoxenus Zachariah then welcomed His Holiness and expressed his joy and the great joy of the parishioners to meet His Holiness and receive his blessings.
His Holiness spoke about the historical relations that join the Malayalee faithful wherever they go to the throne of St. Peter and Antioch.
He also spoke about the different difficulties that our people face in the diaspora, especially when establishing new parishes. He stressed the importance of being attached and loyal to the throne of St. Peter and the Patriarchate of Antioch.