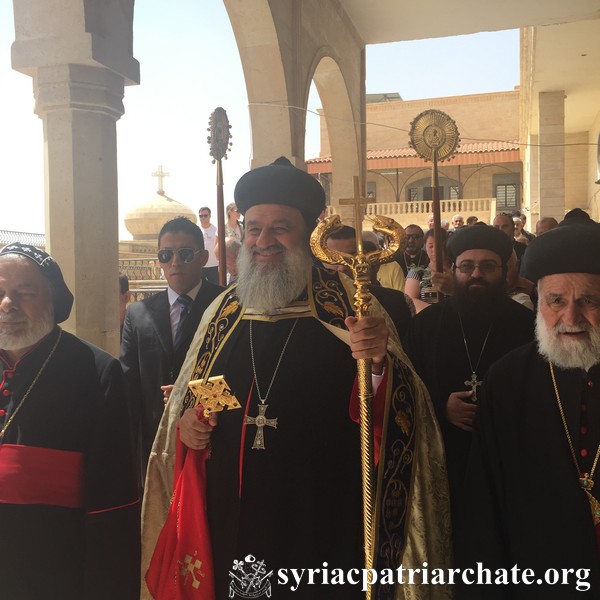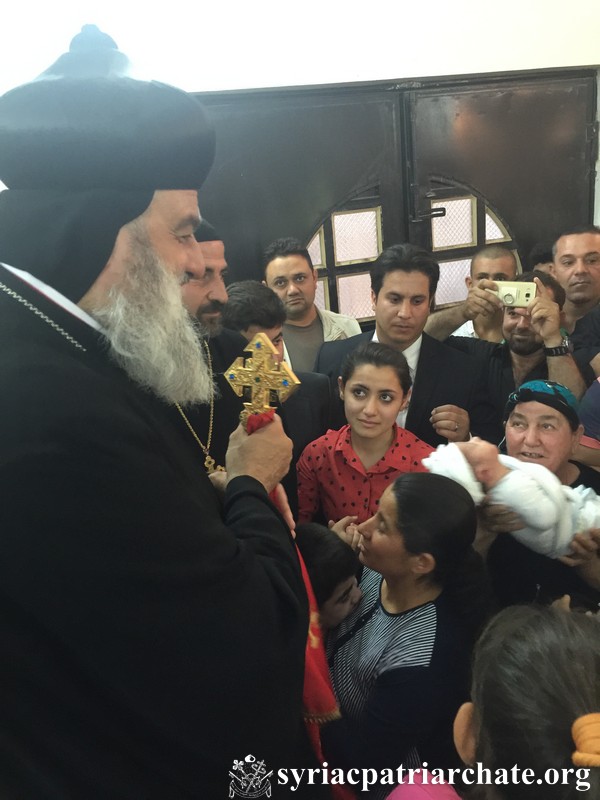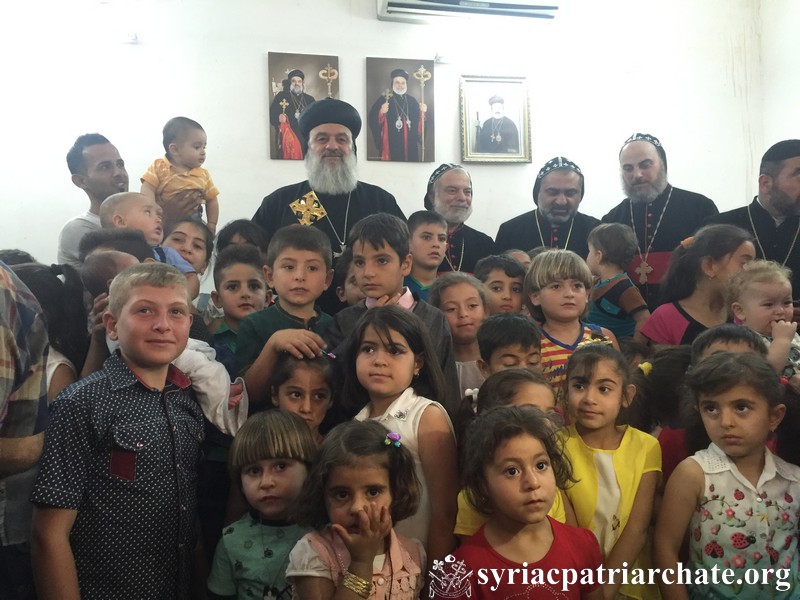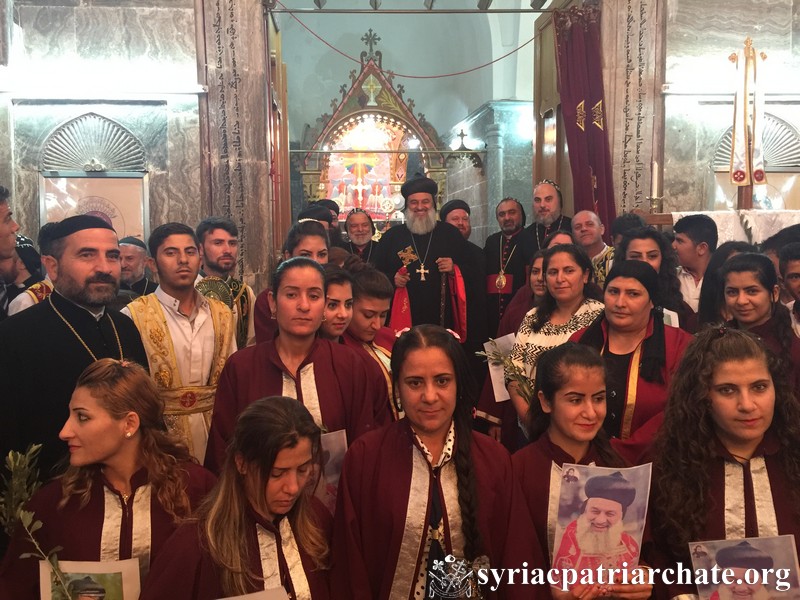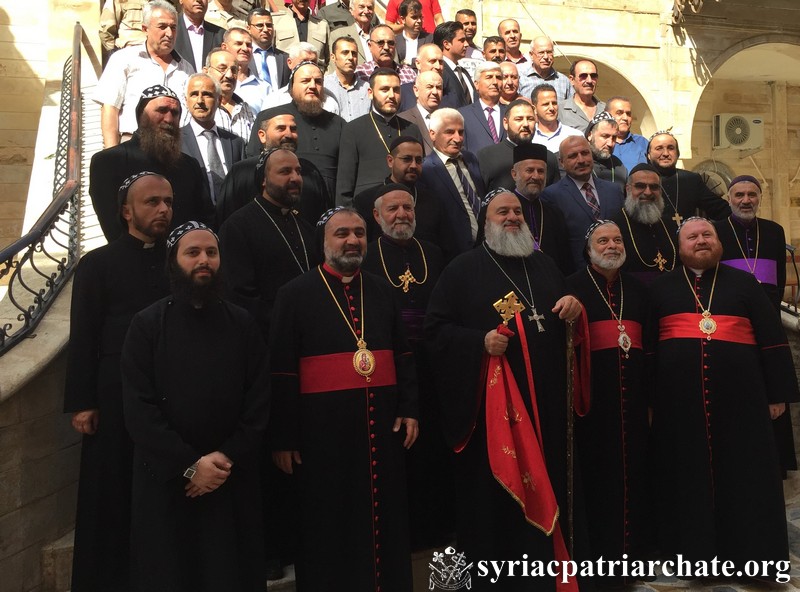 Syriac Orthodox Patriarchate – June 2016
His Holiness Patriarch Mor Ignatius Aphrem II visited Mor Matta Monastery.
His Holiness was accompanied by their Eminences: Mor Gregorius Saliba Shemoun, Patriarchal Counselor, Mor Justinus Boulos Safar, Patriarchal Vicar in Zahleh and Beqaa, Mor Philoxenus Mattias Nayis, Patriarchal Vicar in Germany, Mor Nicodemus Daoud Sharaf, Archbishop of Mosul, Kurdistan and Environs, Mor Timotheos Matta Al-Khoury, Patriarchal Vicar in the Patriarchal Archdiocese of Damascus, and Very Rev. Raban Joseph Bali, Patriarchal Secretary and Media Office Director.
His Holiness and the accompanying delegation were welcomed by His Eminence Mor Timotheos Moussa Al-Shamani, Archbishop of the Archdiocese of Mor Matta Monastery, and the monks of the Monastery as well as the clergy of the Archdiocese.
After praying in the church and at the tombs of the saints (Beth Qadishe), His Holiness met with the monks of the monastery as well as the priests and boards of the parishes of the Archdiocese. He gave them his blessings and wished them the best in their ministries in the Church.