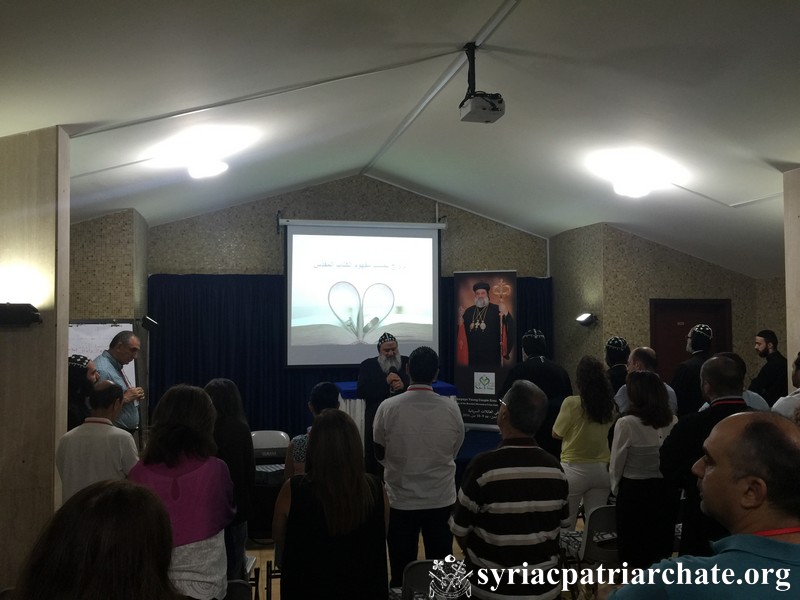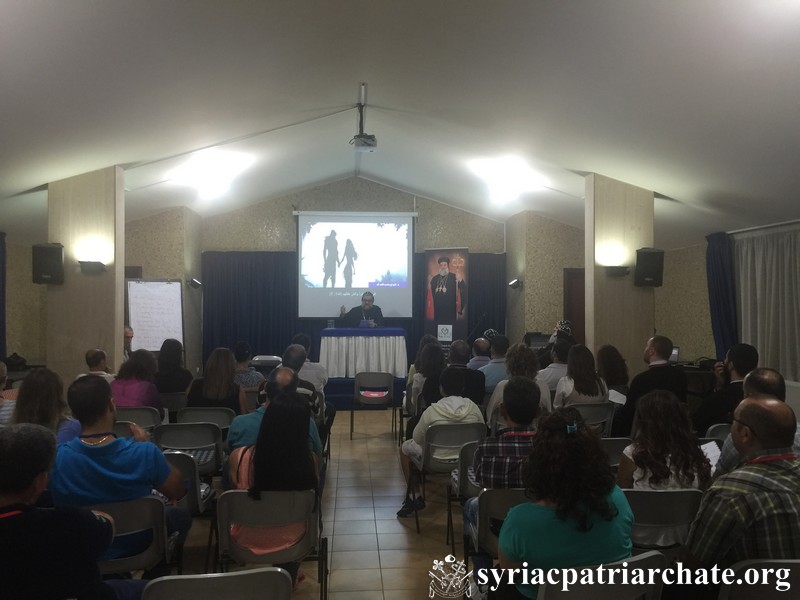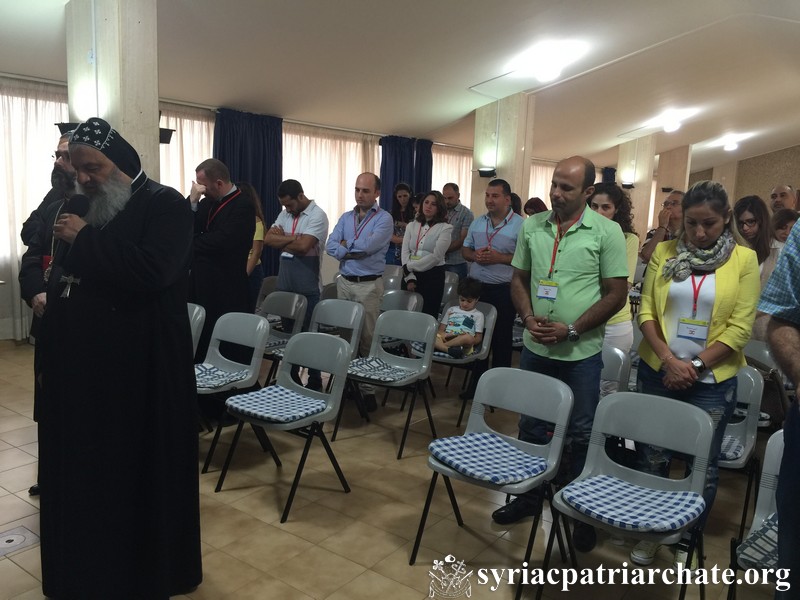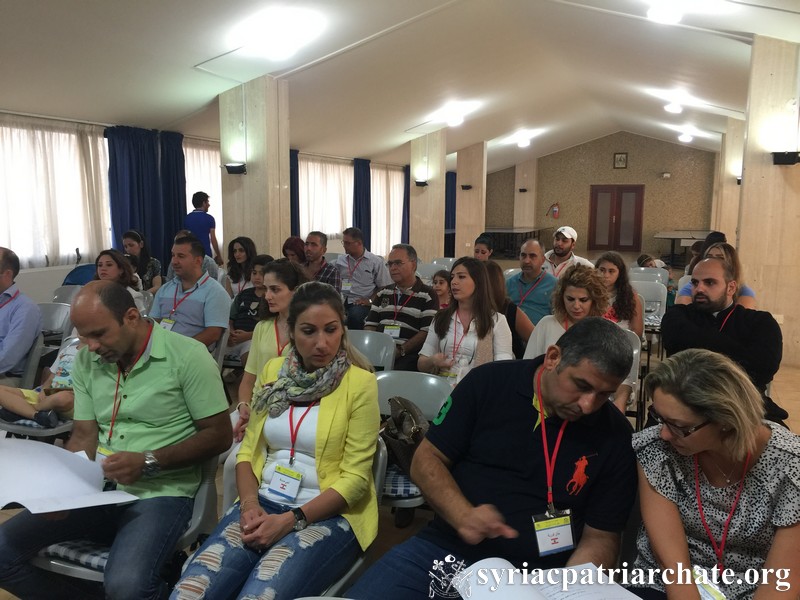 Syriac Orthodox Patriarchate – 10/9/16
For the first time in the history of the Syriac Orthodox Church, and under the auspices of His Holiness Patriarch Mor Ignatius Aphrem II, the first Suryoyo Young Couples Encounter (SYCE) was organized in Lebanon.
More than 100 married people will attend the meeting coming from Lebanon, Syria and Iraq.
His Holiness Patriarch Mor Ignatius Aphrem II opened the SYCE with a speech about the Christian concept of family and marriage. He also prayed for the families that are participating in the 3-days encounter and emphasized the importance of being attached to the Syriac heritage and identity.
His Eminence Mor Clemis Daniel Kourieh, Metropolitan of Beirut, gave the first lecture on the meaning of the sacrament of marriage in the Holy Bible.
The lecture was followed by a question and answer session where His Holiness answered the diverse questions of the participants related to the Syriac Orthodox Church and the promotion of family values.