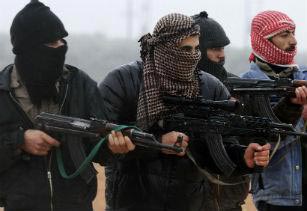 25/1/13
Reports from Syria say at least two ethnic Armenians have been kidnapped or taken prisoner amid a continuing civil war in this Middle Eastern country.
According to the National Primacy of the Armenian Apostolic Church, a 56-year-old Armenian man was kidnapped from the public transport on his way from Aleppo to Beirut yesterday.
An earlier report said a Syrian Army conscript of Armenian descent had been captured by a group of rebels. The serviceman identified as Hakob Tujian, 23, was kidnapped together with 50 pro-governmental army soldiers and generals.
The captors reportedly issued a statement saying the prisoners would be questioned and based on their testimony and responsibility for committing crimes would be punished.
Last year seven Armenians were kidnapped in Syria while travelling from Beirut to Aleppo. Later two of them were released for ransom. The fate of the other five remains unknown.