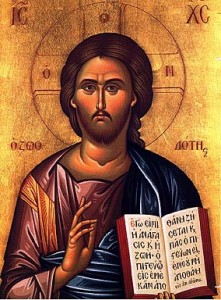 The Indian Malankara Orthodox Church Kuwait
Orthodox Christian Youth Movement – OCYM
Orthodox Learning Centre – Study wing of SG-OCYM Kuwait
OCP News Service- 12/6/15
Kuwait City: Orthodox Learning Centre (OLC), Study wing of SG-OCYM Kuwait, is formed for Patristic and Apologetic Studies. OLC is created under the patronage of Vicar, Fr. Raju Thomas and blessings of our beloved Metropolitan Polycarpos .
The main objective of OLC is to facilitate continued informal education for Orthodox Laity and guide them to lead an Orthodox way of Life. To introduce the rich tradition of Orthodoxy Dogma, Holy Liturgy and Holy Scripture to all faithful and to protect Orthodox Christian faithful from sectarian movements and empower next generation to be true ambassadors of Orthodoxy.
Studies and communications will be shared with with all forums.  Requesting your earnest prayers and extended support for this initiative. Please share your ideas, feedbacks and comments which will make us improve further.
Contact
way2orthodoxy@gmail.com
Source:
Independent