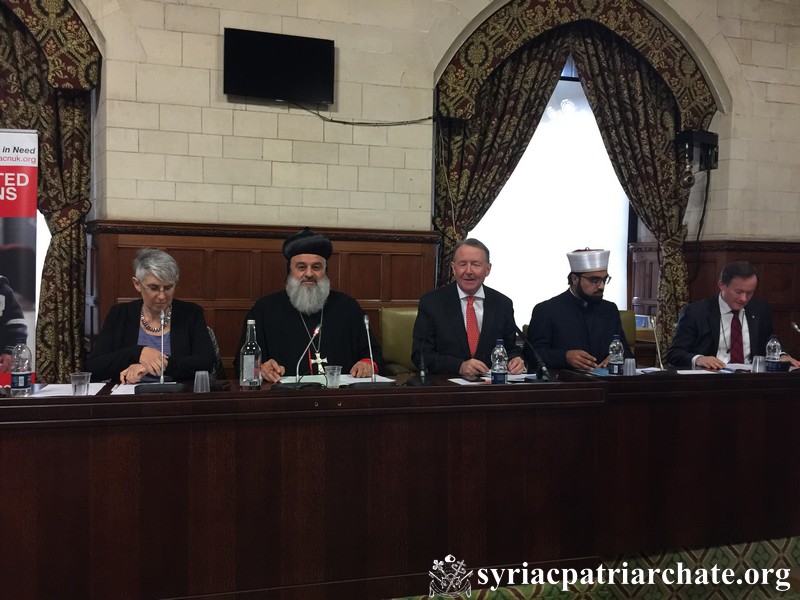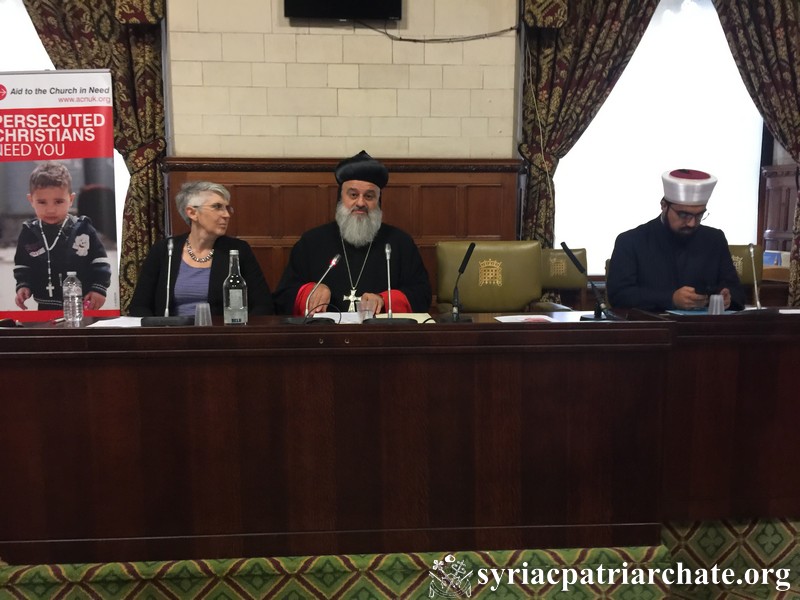 Syriac Orthodox Patriarchate – 25/11/16
His Holiness Patriarch Mor Ignatius Aphrem II delivered a speech at the Parliamentary Launch of the report on the freedom of religion in the House of Commons at the British Parliament in London.
The public event was launched by Professor the Lord Alton of Liverpool and the speakers included John Pontifex, Editor in Chief of the report on freedom of religion, Sheikh Dr. Muhammad Umar Al-Qadri, Head Imam in Ireland, and Dr. Sarah Bernstein, Director General of the Center for Jewish-Christian Relations.
In his speech, His Holiness stressed the need to be open to the other. He spoke about the current worldwide persecutions based on religious affiliation, especially the persecution of Christians in the Middle East. He urged all to help in the case of the abducted Archbishops of Aleppo, Boulos Yaziji and Youhanna Ibrahim.
His Holiness mentioned that, though persecution and violations of religious freedom is universal, Christians in the Middle East are suffering more and that the crimes committed against them are a genocide.
He suggested that what needs to be done to stop religious fanaticism is to support a strong government in Syria, stop the support of terroristic groups and seek peaceful resolution as well as send humanitarian help to Christians to give them hope to stay in their historical homeland.