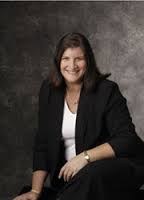 June- July 2015
My interview with Dr Valerie Karras- Ryan P Hunter
On Saturday, June 27, 2015, I attended a fascinating Orthodox Women's Conference held at the historic ROCOR Church of the Intercession of the Holy Virgin & St Sergius in Glen Cove, New York….
Dr Valerie Karras, Adjunct Lecturer in New Testament at Eden Theological Seminary and board member at the St Phoebe Center for the History of the Deaconess, spoke on "The Liturgical Roles of Women in the Early and Byzantine Church". This presentation was especially fascinating, as she covered a topic of great interest to me, the institution of the female diaconate which existed from the apostolic age up to the twelfth century in Constantinople.Read more…
Mr. Hunter is a Staff Writer, Researcher & Blogger for the Institute on Religion & Democracy.