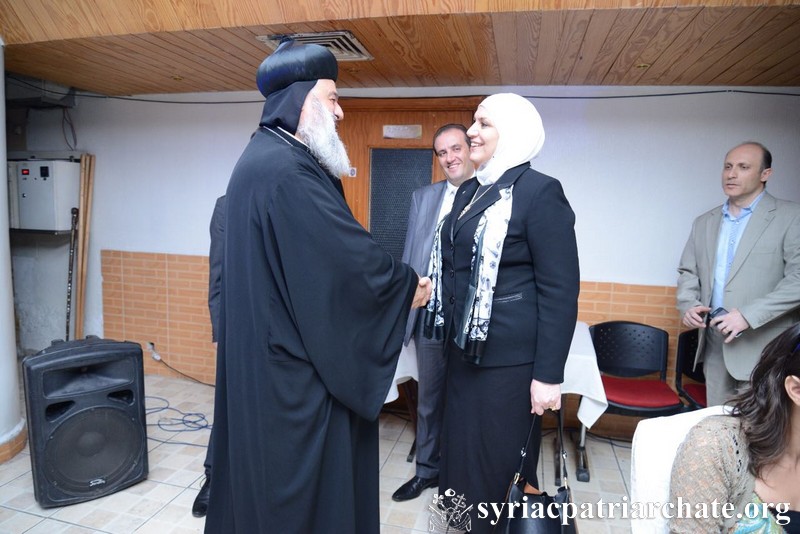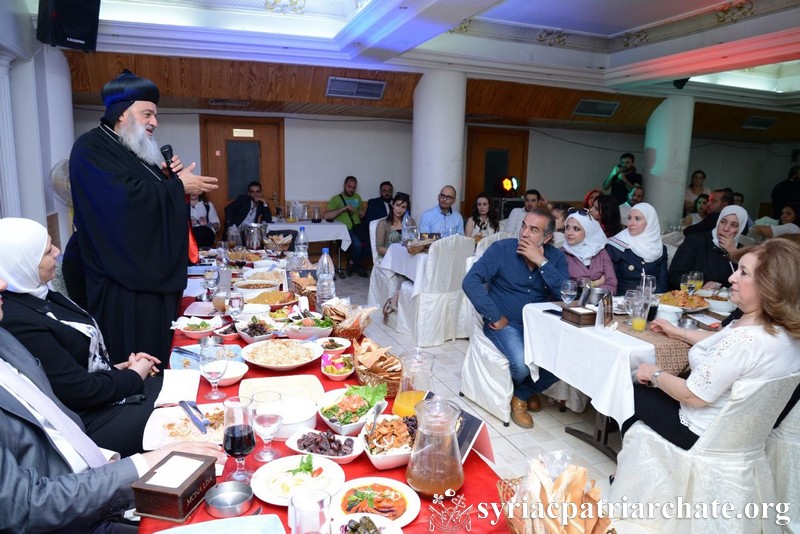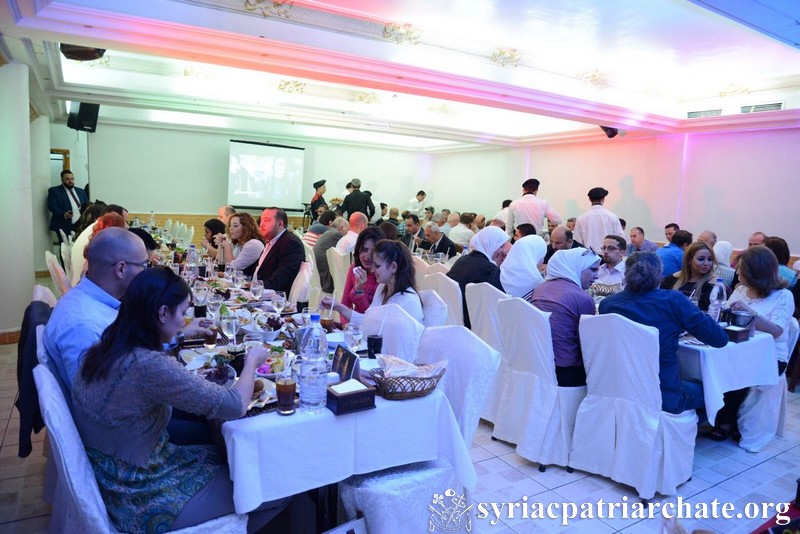 Syriac Orthodox Patriarchate – June 2016
Under the auspices of His Holiness Patriarch Mor Ignatius Aphrem II, St. Ephrem Patriarchal Development Committee (EPDC) organized an Iftar "Ramadan Charity Banquet" on the occasion of Ramadan for the Muslim Benevolent Institutions in Damascus. The event was hosted at the Patriarchate in Bab Touma.
Her Excellency Dr. Rima Al-Qaderi, Syrian Minister for Social Affairs, was present as well as His Eminence Mor Timotheos Matta Al-Khoury, Patriarchal Vicar for the Patriarchal Archdiocese of Damascus, Very Rev. Raban Cyril Babi, Very Rev. Raban Barsom Kando and Mr. Shady Sarweh, Executive Director of EPDC.
Mr. Sarweh welcomed His Holiness and Her Excellency and spoke about the role of the associations and institutions in offering charity work to the needy and relief to those affected by the crisis in Syria.
Her Excellency spoke about the power of the Syrian benevolent institutions to do the humanitarian work and assist the government in the relief work orffered to the Syrian people of all confessions and religions.
His Holiness stressed that the Syrian people has proved to be strong, with a great potential, due to their unity against crisis. He added that the initiatives of the social associations support the work of the public sector in offering humanitarian aid to the poor and needy. He said: "we are gathered here together to thank those who work with nothing material in return. Your work is sacred and it is in response to the heavenly mission that incites us to love unconditionally".
At the end of his speech, His Holiness thanked Her Excellency for being always close to the people, listening to their needs and diligently doing her best to help them.