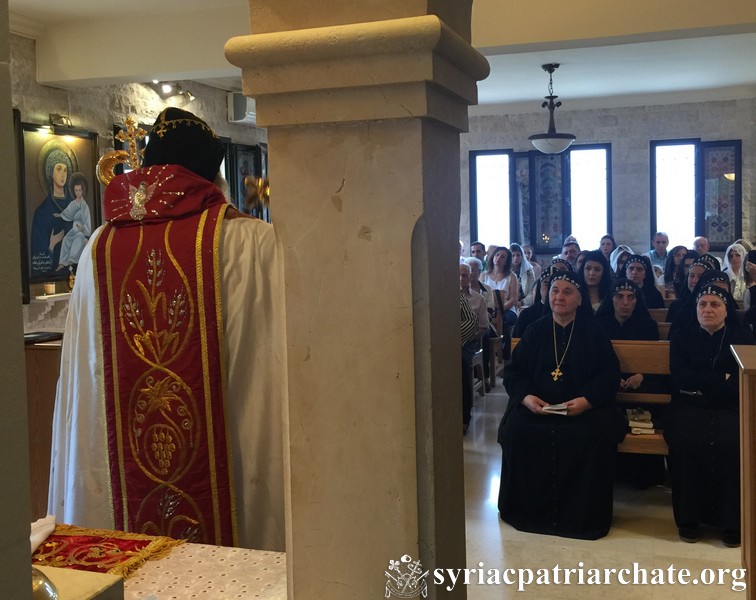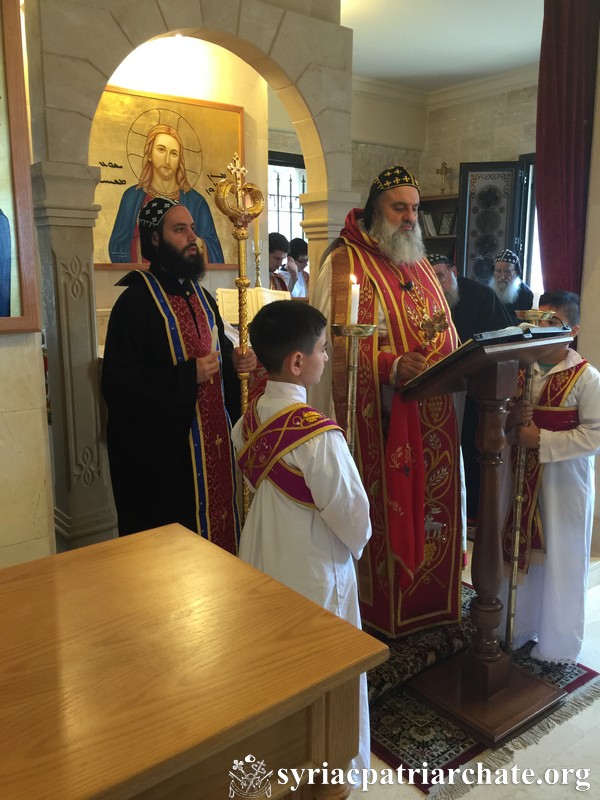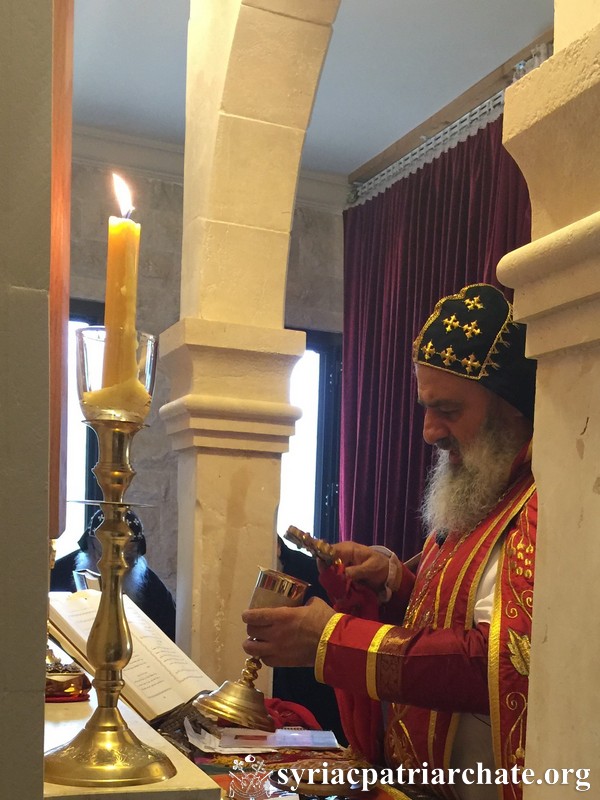 Syriac Orthodox Patriarchate – August 2016
His Holiness Patriarch Mor Ignatius Aphrem II celebrated the Holy Qurobo at Mor Jacob Baradeus Monastery on the occasion of the feast of the Assumption of the Blessed Virgin Mary.
In his sermon, His Holiness spoke about the virtues of the Virgin Mary, Mother of God, especially her tenderness and humble heart. He also spoke about the story of the assumption of the Virgin Mary's body and soul to heaven. He mentioned how St. Thomas received her guirdle and how it was transmitted throughout the ages until it is now preserved in Homs in the Church known as Mother of the Guirdle (Emo d Zunoro).