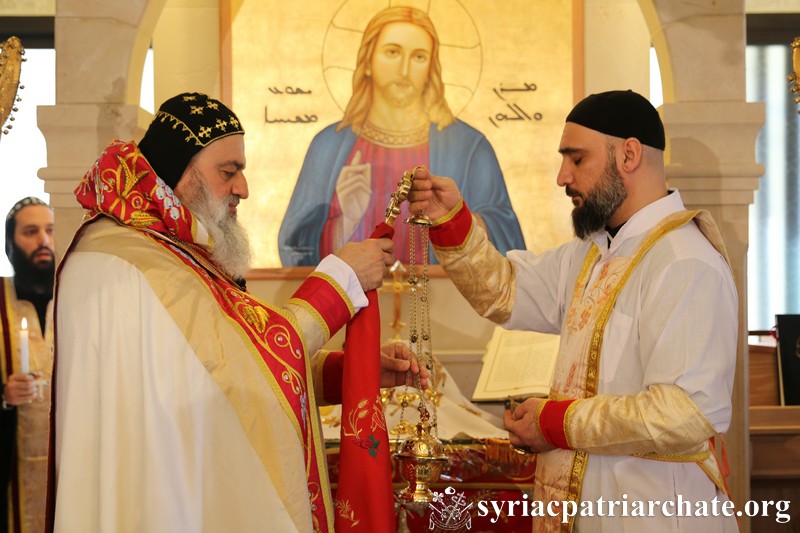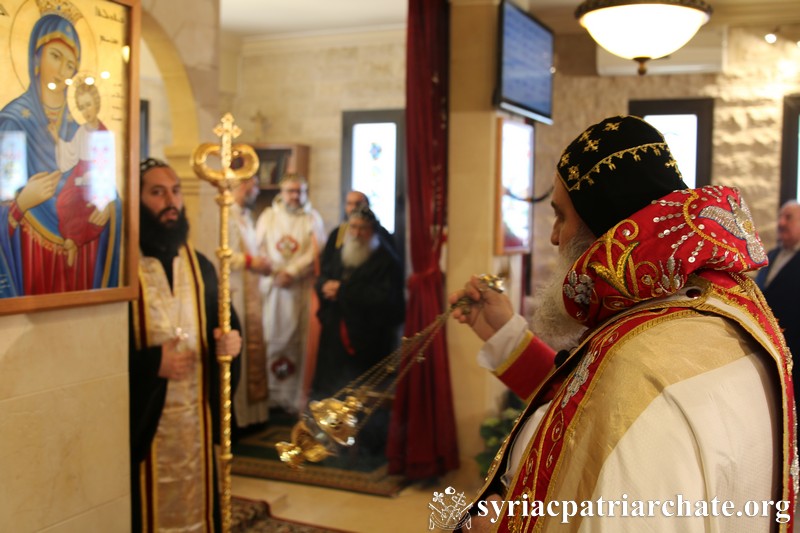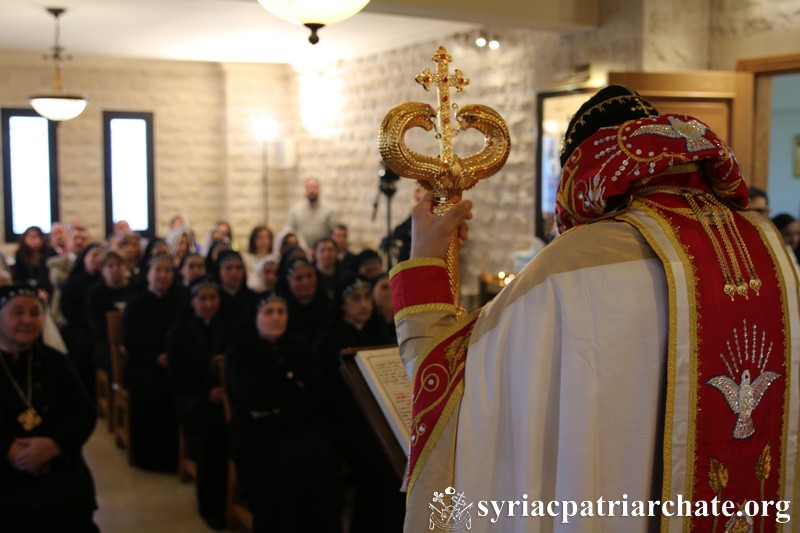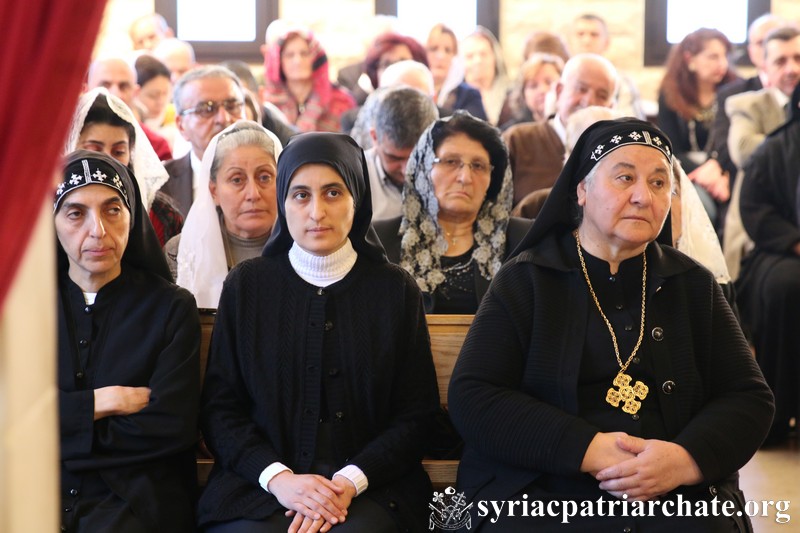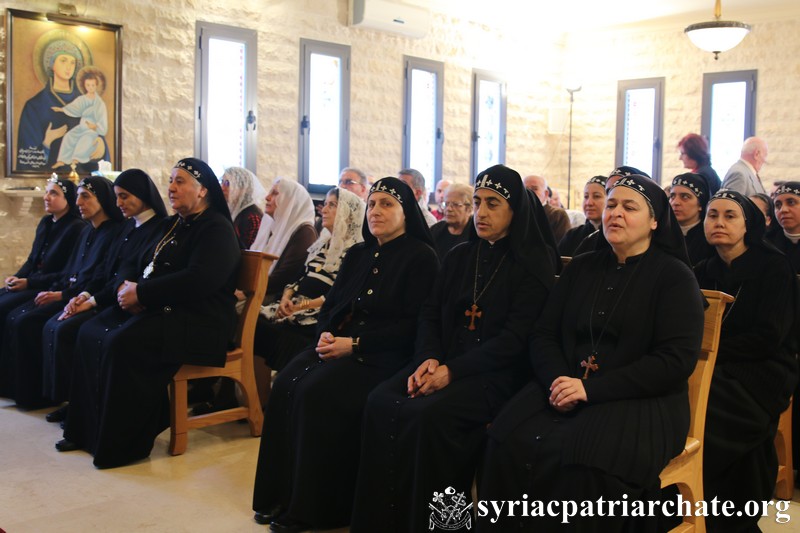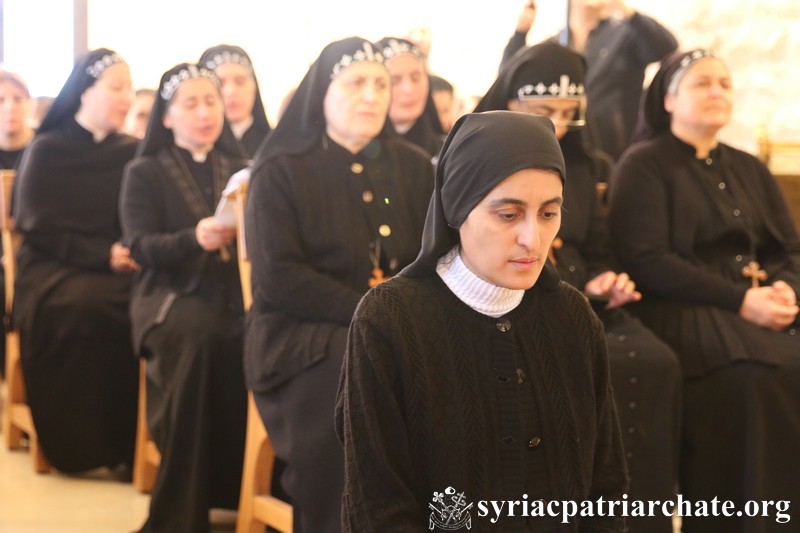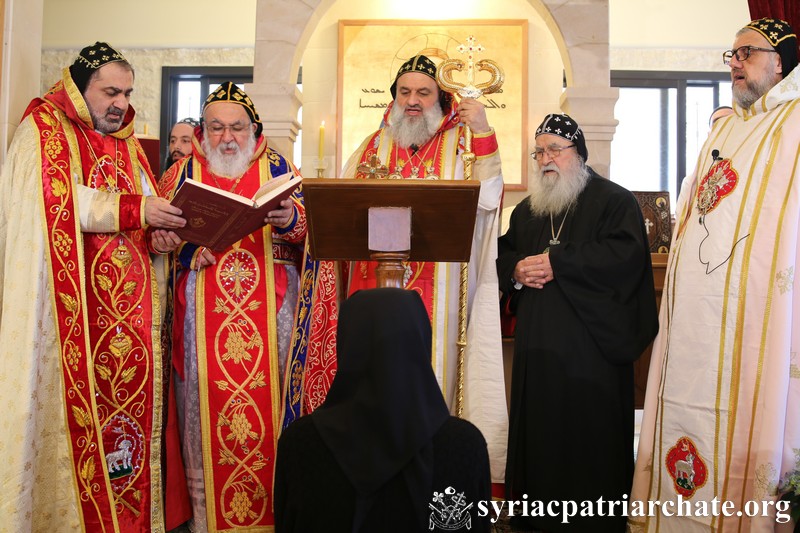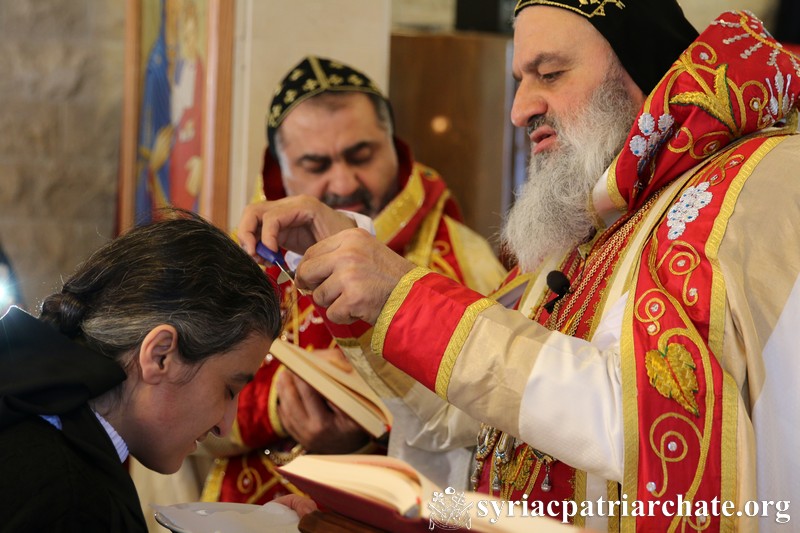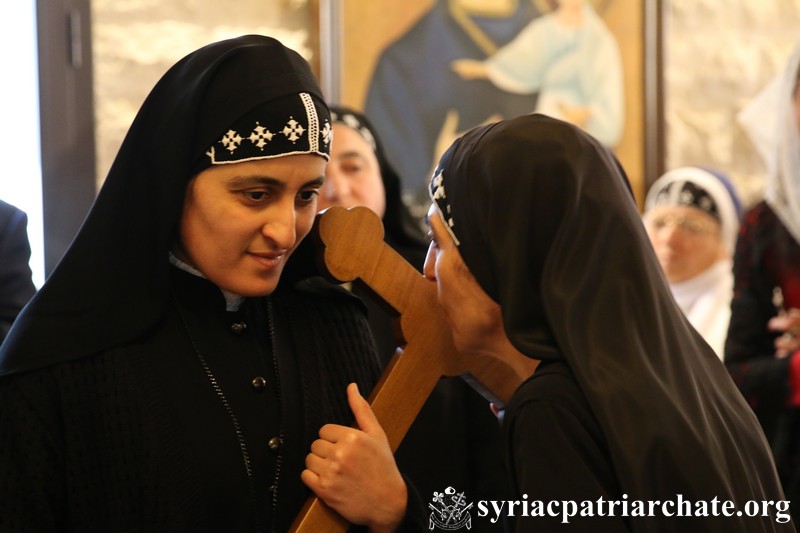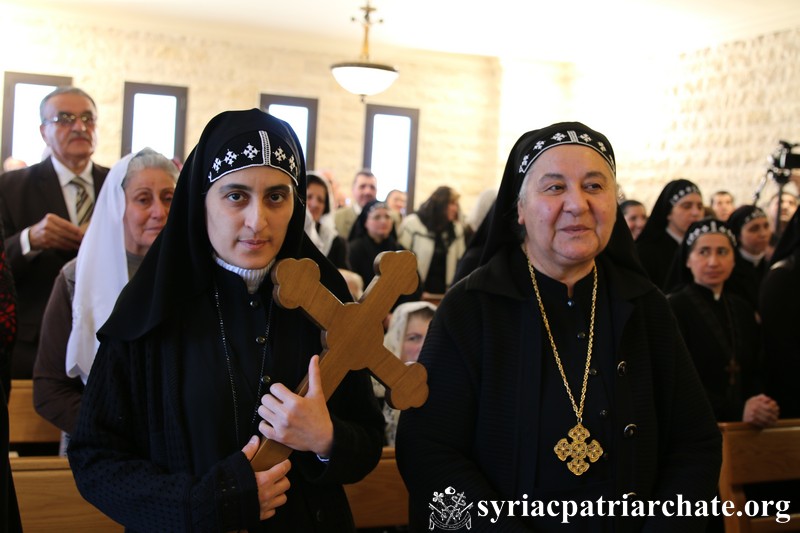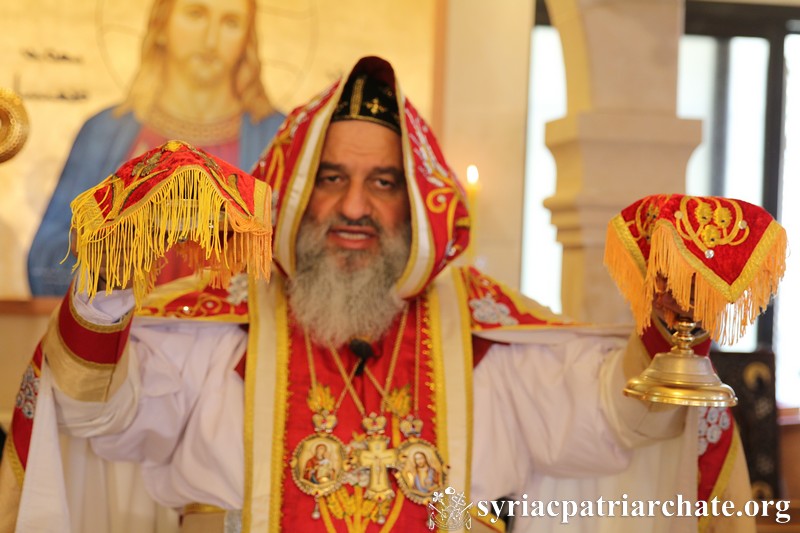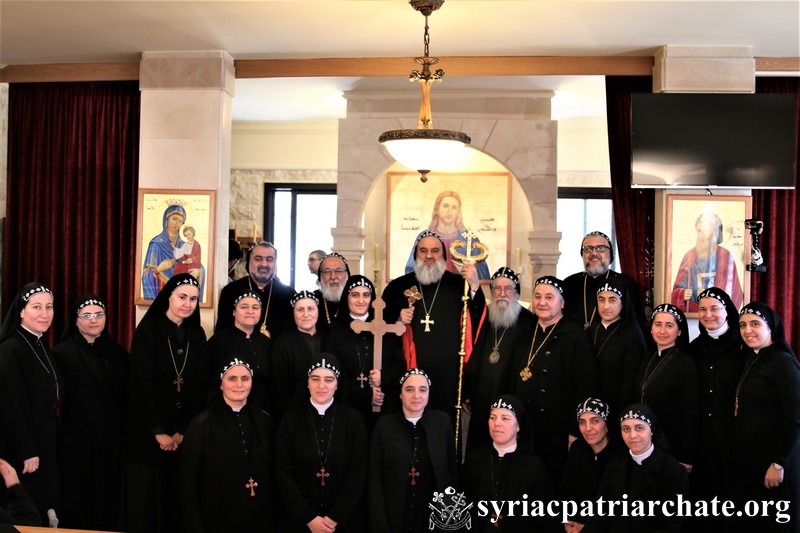 Syriac Orthodox Patriarchate – 29/3/2017
His Holiness Patriarch Mor Ignatius Aphrem II celebrated the Holy Qurobo on the occasion of the Feast of the Annunciation at Mor Jacoub Baradeus Church in Atchaneh – Lebanon.
His Holiness was assisted by their Eminences Mor Theophilos George Saliba, Archbishop of Mount Lebanon and Tripoli, Mor Justinus Boulos Safar, Patriarchal Vicar in Zahleh and Beqaa and Mor Clemis Daniel Kourieh, Metropolitan of Beirut, in the presence of His Eminence Mor Philoxenus Matta Shamoun.
During the Holy Qurobo, His Holiness celebrated the tonsure of Sister Maryam (Saba Aqrawi) who took her monastic vows and joined the sisterhood of Mor Jacoub Baradeus for nuns.
In his sermon, His Holiness spoke about the humble character of the Virgin Mary and how her humility allowed her to be chosen to become the Mother of God. He also spoke about the challenges that we face when we follow the Lord and walk in His footsteps.
His Holiness remembered the founding of the sisterhood by Patriarch Mor Ignatius Zakka I Iwas, of blessed memory for the service of the Church by praying, teaching and serving in different ways. He prayed asking the Lord to bless their work for the good of the Church.