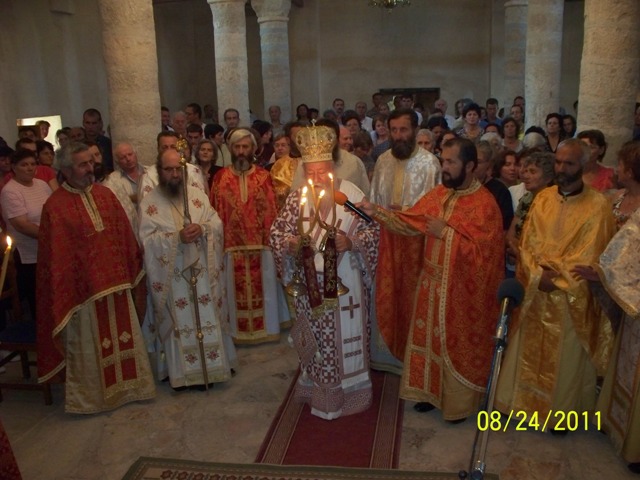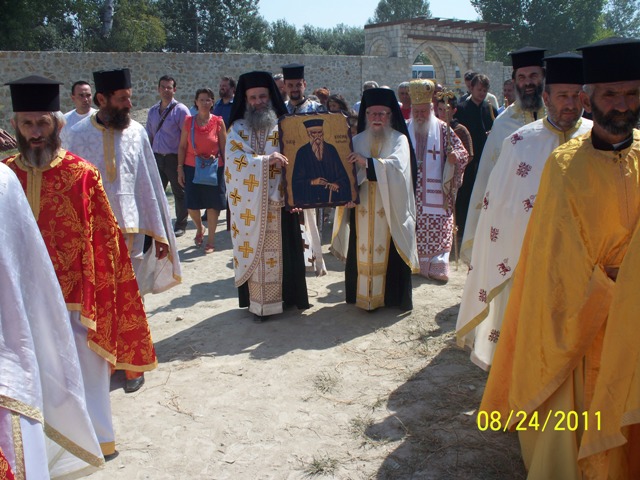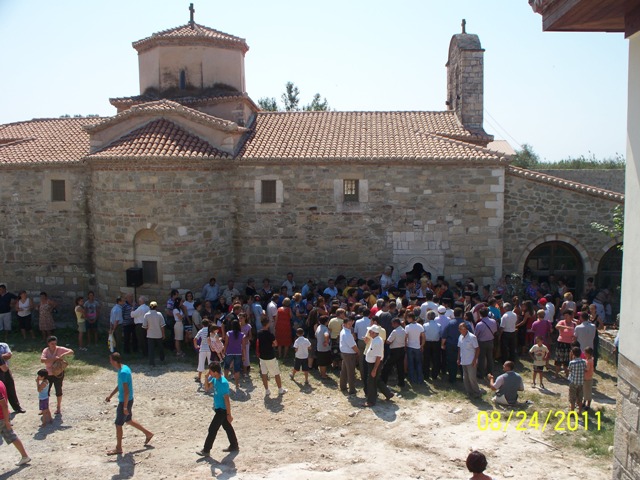 The Albanian Orthodox Church
August 2011
Joan Qako
Translated Juljana Kodheli
On August 24, the Orthodox Church commemorates the death of St. Kosmas of Kolkondas in Fier ( from Etolia) who is a holy martyr to our church. He was martyred in Myzeqe, an area in the west of Albania. Every year, on August 23 and 24, hundreds of faithful come to the church and the monastery dedicated to the martyr to venerate the saint and pray to him. Pilgrims come from different places in Albania but also from Greece.
The holy services started on August 23 with the Vespers late in the afternoon and continued during the whole night. The next day, the morning prayers were spoken and the Divine Liturgy followed afterwards. The services were conducted by the Metropolitan of Berati, Vlora, Kanina and Myzeqe, His Grace Ignati. Some members of the clergy had come from Greece, our neighbor country.
Most of the faithful received the Holy Communion on this blessed day. Also the blessing of bread and holy corn were part of the holy services. At the end a litany took place around the monastery. In his speech, His Grace Ignati conveyed some important messages which were extracted from the valuable teachings of St. Kosmas.