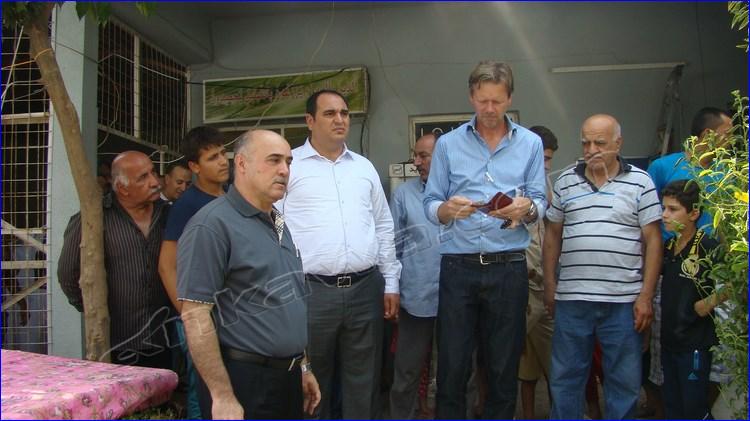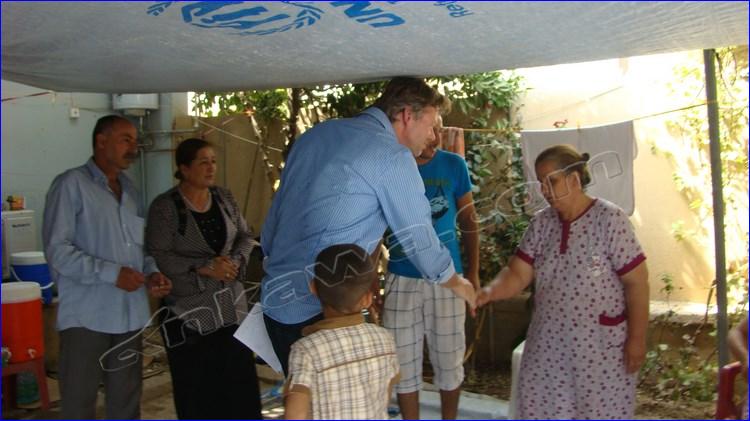 24/8/14
Ankawa, Iraq (AINA) — Dutch MP Joel Voordewind visited Ankawa on Thursday to assess the state of the Assyrian refugees who fled from ISIS. 200,000 Assyrians fled from their homes when ISIS moved into their towns and villages, including Baghdede, Bartella, Karamles, and dozens of villages in the Nineveh Plain north of Mosul. The Assyrians fled north to Dohuk (Assyrian Noohadra) and east to Ankawa and Arbel. 150,000 Yazidis have also fled from their homes in Sinjar and Zumar.
See Timeline of ISIS in North Iraq.
Mr. Voordewind was accompanied by representatives of international relief organizations. The delegation met with local and international relief agencies to determine the needs of the refugees.
Refugees and aid workers said the most pressing need is for food, water and shelter, and for the liberation of their towns and villages from ISIS, so that the refugees can return to their homes.
The delegation spent two hours with refugees and shared a meal with them.
Mr. Voordewind promised to submit a full report on the refugee crisis to the Dutch government and European Union, and to push for an immediate increase in humanitarian and military aid.
© 2014 Assyrian International News Agency.