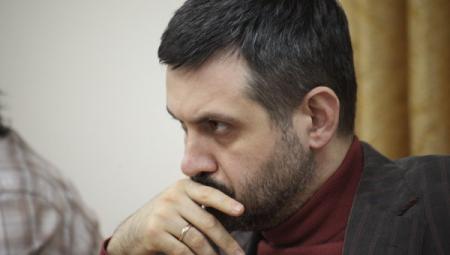 Moscow, February 16, Interfax – The Russian Orthodox Church has stressed the need to protect churches belonging to the Moscow Patriarchate Ukrainian Orthodox Church (MP UOC).
"I am convinced that attempts to seize churches violate the logic of the Minsk peace initiatives which instilled hopes of peace in the hearts of many millions of people," the head of the Synodal Information Department Vladimir Legoyda said.
He expressed concern about the reports about the seizures by Ukrainian nationalists of the Church of the Exaltation of the Holy Cross in the village of Bolshaya Sevastyanovka in the Cherkassy region of Ukraine.
The civilian peace in Ukraine is inseparable from an end to local strife, which is manifested, among things, in violence against canonical churches, as ROC representatives already said on many occasions, Legoyda said.
Ukraine has seen a spate of attacks on MP UOC churches in recent months. Two churches in Kiev were set on fire and nine were damaged in the Rovno region.
Source: