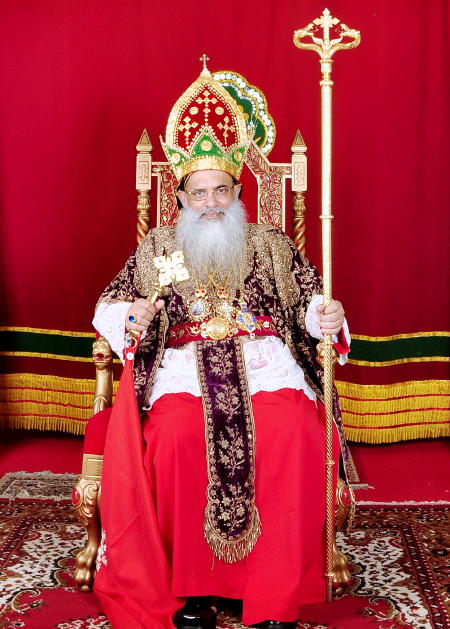 31/8/13
OCP News Service
Official Website Of the Indian Malankara Orthodox Church
India/Vatican: Reports from different sources say that His Holiness Baselios Mar Thoma Paulose II , Catholicos of the Apostolic Throne of St Thomas and Metropolitan of Malankara will meet Pope Francis on the 5th of September 2013.  A high Church delegation will accompany the Primate to Vatican. Catholicos of the East is the traditional successor to the Apostolic Throne of St Thomas who resides at Kottayam located at the South Indian State of Kerala. The Indian Malankara Church was founded by the Apostle during A D 52- 54.
Programme Schedule
On 4th afternoon the Indian Orthodox delegation will meet cardinal Gregory Cucco (Ecumenical Committee Chairman of Vatican), then visit of St Peters Basilica  followed by dinner.
On 5th at 11 am Catholicos and the delegation will meet Pope Francis. Catholicos will introduce the Indian Church delegation, followed by a short speech from the Pope.
On 5th evening at 6 pm the Indian Orthodox delegation will meet sister Orthodox members at Domus Santa MAarte at Vatican.
It has been reported that photography may not be allowed due to security and diplomatic concerns.
Source:
OCP News Service