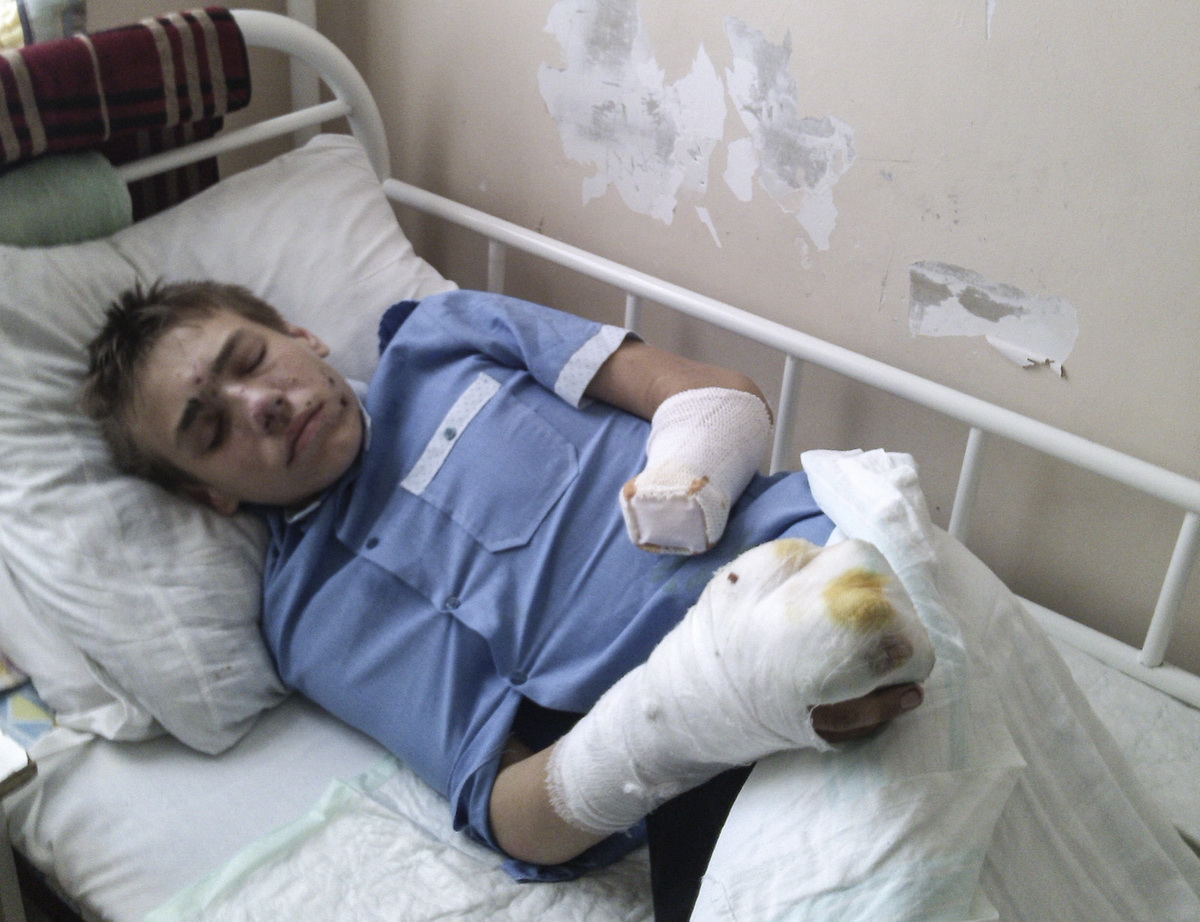 News Prepared for OCP Media Network – July 2015- Nadezhda Filipchik
Volunteers from the Belarusian Orthodox Church organized summer vacations for 27 children and their parents from the war-torn part of Ukraine. The children came both from the territory controlled by the separatists (the cities of Donetsk and Gorlovka and the town of Telmanovo) and from the territory controlled by the Ukrainian government (the town of Dobropolie).
Orthodox Christian volunteers brought the children to Belarus in order to show them the country and the hospitality of the Belarusian people. Yet the main aim is to give to the suffering people the possibility to change the environment and to spend three weeks living without war. The children and their parents will visit Belarusian attractions, Christian sites and the capital of the country in the period from the 5th to the 22nd of July.
One of the children is Igor Shish, the 15-year-old boy living near the town of Shirokino. The boy lost a part of his left arm and the eyesight on one of his eyes after the explosion of a trip wire. Igor came to Belarus in order to get some medical examination and to take part in collecting money for his prosthesis. He also needs the operation of removing the fragment of the shell from his leg.
In addition to collecting money for Igor volunteers also raise funds for two hospitals of the war zone. One of them is Donetsk central hospital of traumatic surgery and the second one is the hospital №21 located near the destroyed Donetsk airport.
Belarusian Orthodox Christian volunteers will be glad to receive any help in collecting money. Any person eager to help and donate some money can write to info@sobor.by in order to discuss the conditions of possible help.