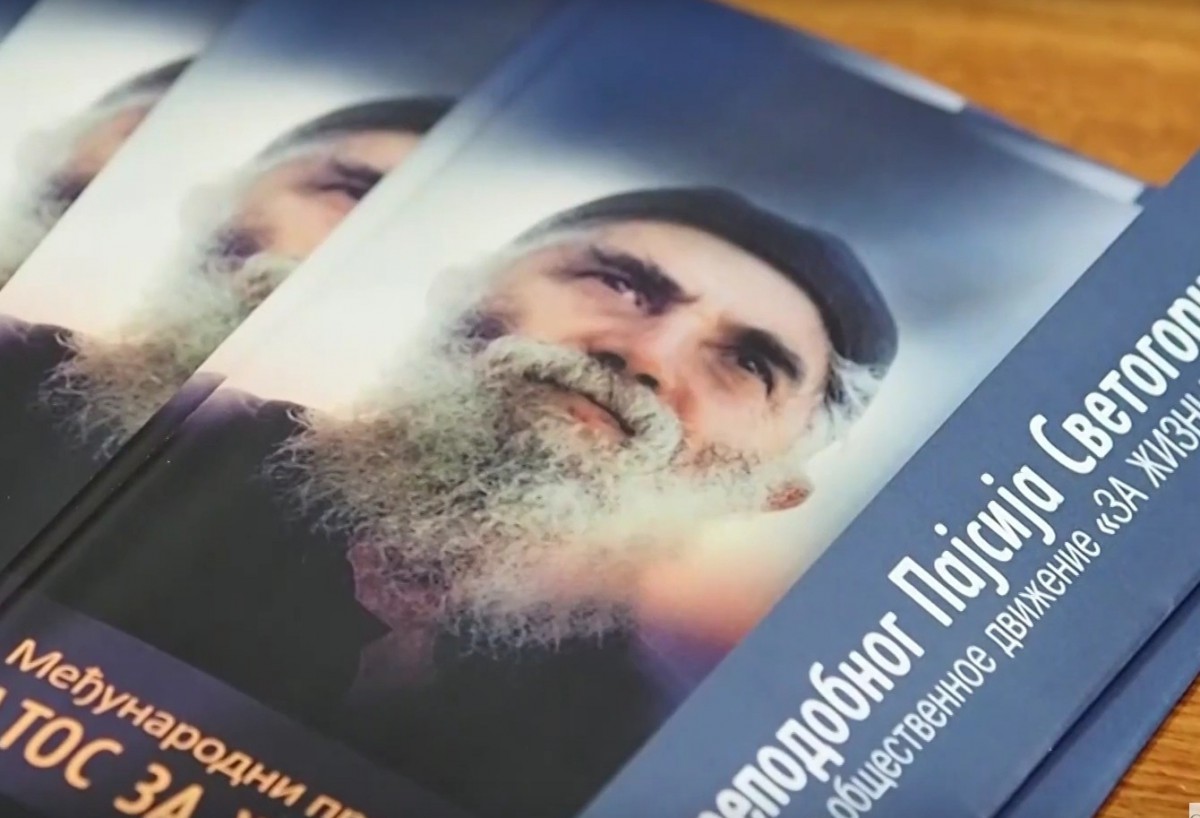 Nadezhda Filipchik – For OCP News Service – April 2016
Belgrade- Serbia: The documentary "Athos – pro-life! The legacy of Saint Paisios of Mount Athos" was presented on the 9th of April in Belgrade, Serbia. The documentary was filmed by the Belarusian journalists and on the request of the international movement called "For Life".
While presenting the film, its director and a scriptwriter Artem Mahakeev told the audience of the necessity to unite in acting pro-life not only politicians and church but also all the public in general. The head of the "For Life" movement Sergei Chesnokov noted that the battle with abortions is somehow similar to a third world war as the number of the unborn children killed in abortions is much higher than the number of the people killed during the two world wars. The monks from Mount Athos interviewed in the documentary suggested their own ideas of fighting with this evil. On their opinion, we can win this war only if we learn to fight with our passions and address to the legacy of saints.
The population of Serbia amounts to 7 million people, but each year at least 200 thousand abortions are carried out in the country. The authors of the film urged Serbs to demonstrate it in their parishes and in schools so that young people would hear the words of the monks from Mount Athos. The young people who visited the presentation heard this call and donated some money to help to develop the pro-life movement in Serbia.