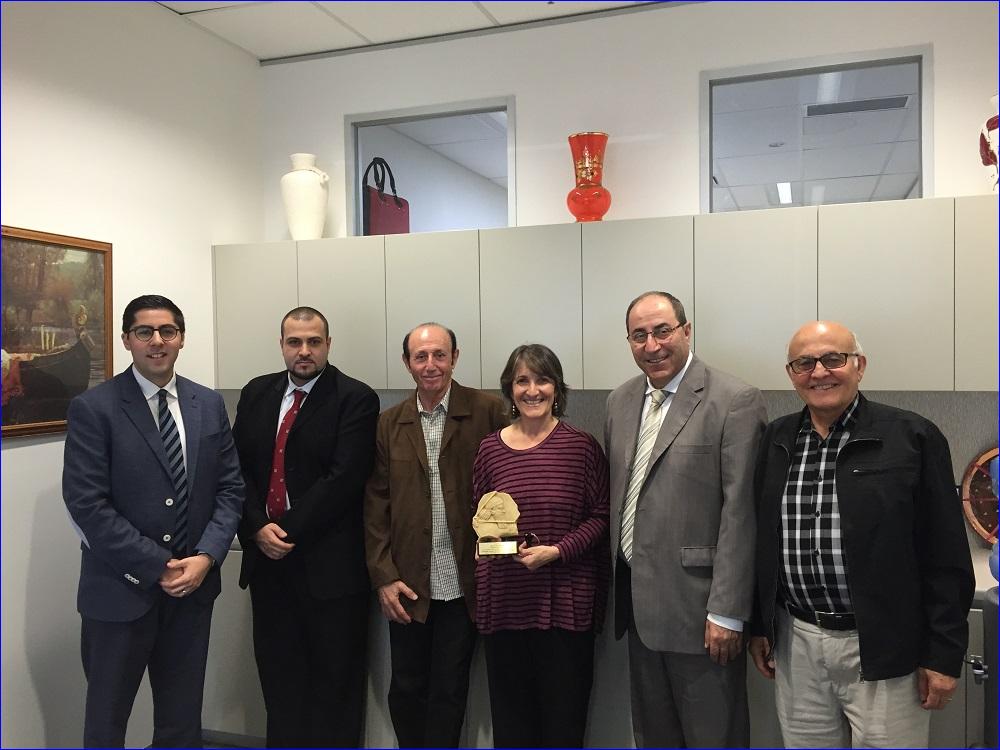 (AINA) — On 11 March 2015, leaders of Victoria's Assyrian community met with Australian state and federal parliamentarians building on ongoing Assyrian advocacy efforts in Australia and around the world.
Two separate meetings were held. The first with Mrs Maria Vamvakinou MP, Federal Member for Calwell and the second with Mr Rob Mitchell MP, Federal Member for McEwan and Ms Ros Spence MP, State Member for Yuroke. All three parliamentarians represent electorates with sizeable Assyrian communities located in Victoria's northern suburbs.
The delegation of representatives included Mr Jacob Haweil, Australian Assyrian Arts and Literature Foundation, Fr. Korkis Toma, Assyrian Church of the East, Dr. Nicholas Al-Jeloo, University of Melbourne, Mr George Daniel, Victorian Assyrian Community, Mr Malek Isaac, Australian Assyrian Arts and Literature Foundation, Mr John Haddad, Beth-Nahrin Cultural Club, and Mr Joseph Haweil.
Both meetings were arranged prior to recent developments affecting the Assyrian community in north-eastern Syria. However, given the situation mentioned the delegation discussed at length the disastrous realities of the crisis currently affecting Assyrians and other minority groups in both Iraq and Syria. A briefing was provided to the parliamentarians on recent developments in the Nineveh Plains and the villages along the Khabur River in Syria. These productive discussions included canvassing existing policy directions with regard to the Assyrian people in Iraq and Syria.
The delegation urged both the Government and Opposition of the Commonwealth of Australia to adopt firm policy positions with regard to the Assyrians of Iraq and Syria including the provision of humanitarian aid and protection to displaced Assyrians and the creation of a safe haven in the Nineveh Plains for Assyrians and other ethnic and religious minority groups in Northern Iraq.
A range of other matters relating to Victoria's Assyrian community were discussed, including mechanisms to foster effective settlement of newly arrived migrants to Australia and the provision of appropriate ethno-specific community services to people of Assyrian background living within the federal electorates of Calwell and McEwan.
Leaders of Victoria's Assyrian community will continue to pursue active advocacy efforts on matters relevant to the Assyrian community into the future.
© 2015 Assyrian International News Agency.