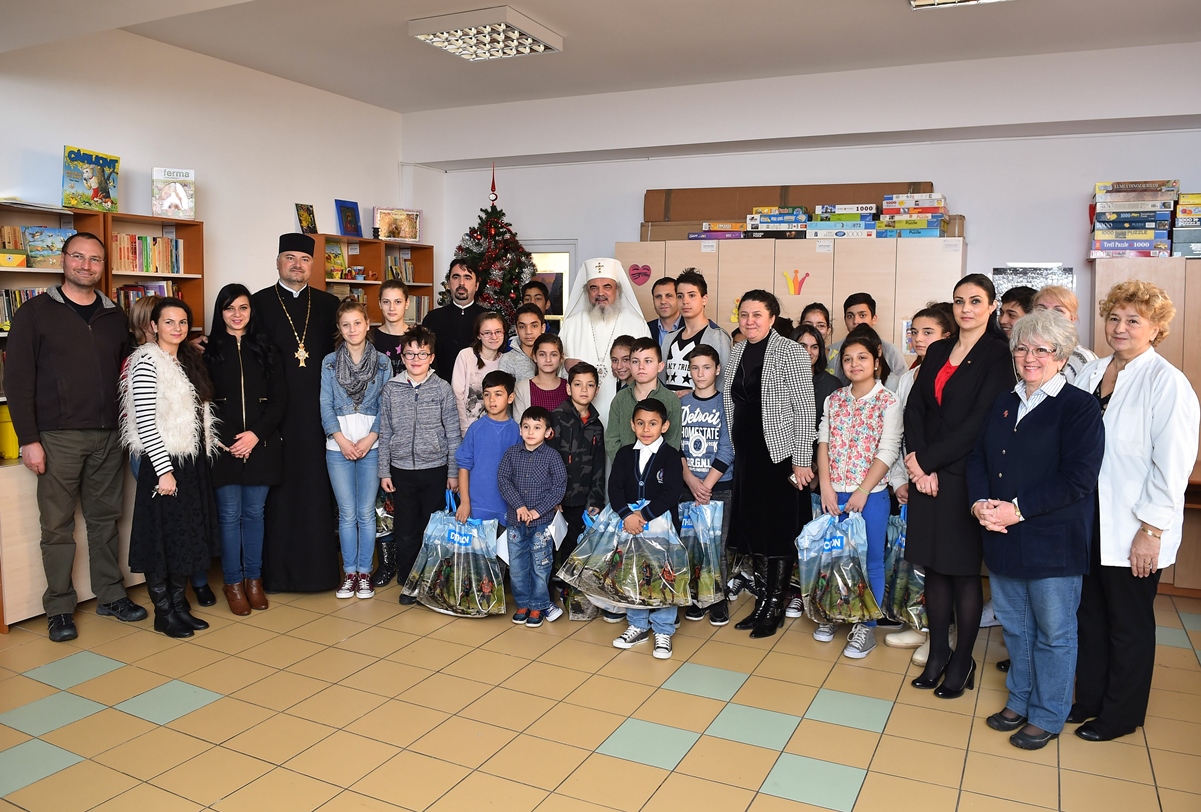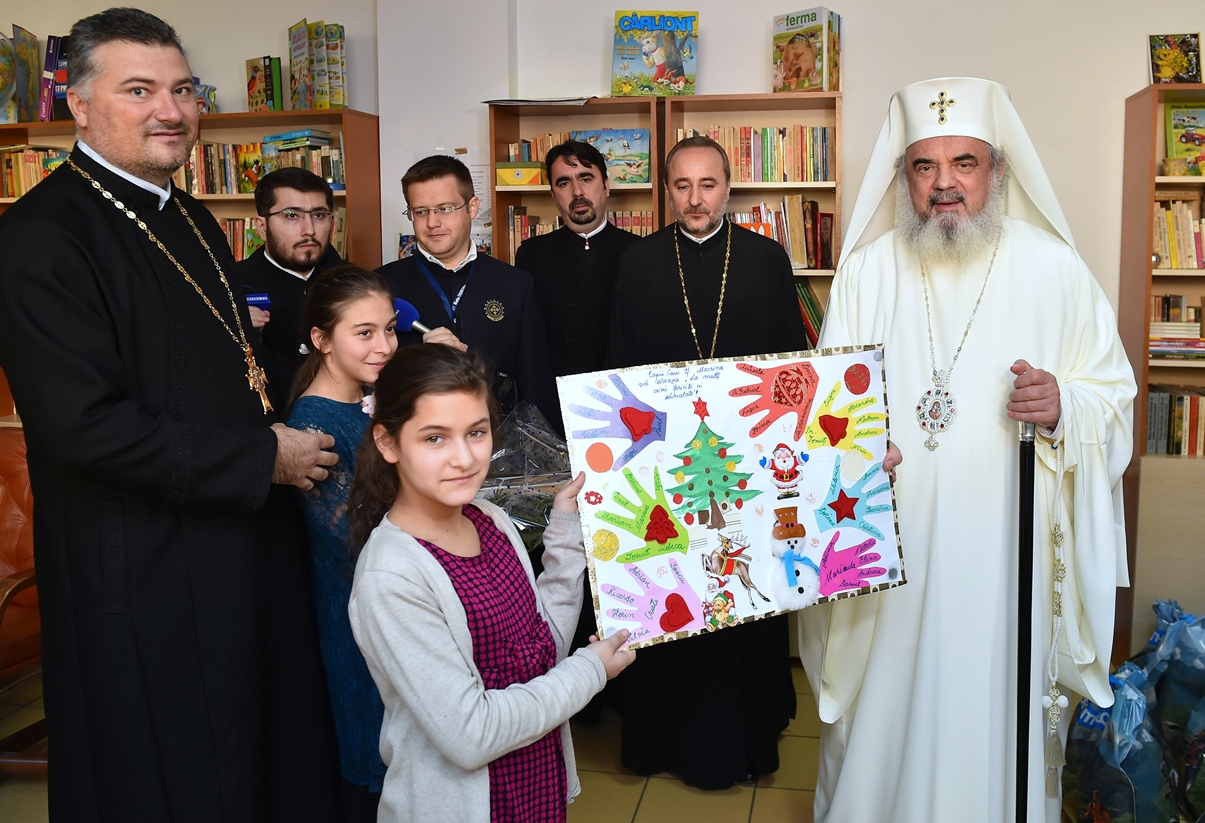 His Beatitude Daniel, Patriarch of the Romanian Orthodox Church, visited on Tuesday, 22 December 2015, the children of the St Macrina Social Center in Bucharest.
The children carolled and then offered His Beatitude Patriarch Daniel an icon representing Our Saviour Jesus Christ and a painting created by the little ones of the 1st grade.
At the end of the artistic program, the Patriarch of Romania congratulated the children and gave them sweets, fruit and books.
"We congratulate you for all the activity that you carry out in this organised and well decorated settlement. We wish you Happy Holidays, and we wish that Santa Claus will bring you many gifts and give you spiritual joy. All across the country, children as you are, sing beautifully and resemble the angels from Bethlehem who preached the Nativity of the Lord to the shepherds. Now it is similar, little children sing carols, and the (spiritual) shepherds will later preach the Nativity of The Lord, in Christmas Eve" His Beatitude said.
St Macrina Social Center hosts daily, within its social programms, between 100-200 children.
 St Macrina Foundation was established in 1996. The children hosted in the center receive food, medical assistance, psychological support and school guidance.