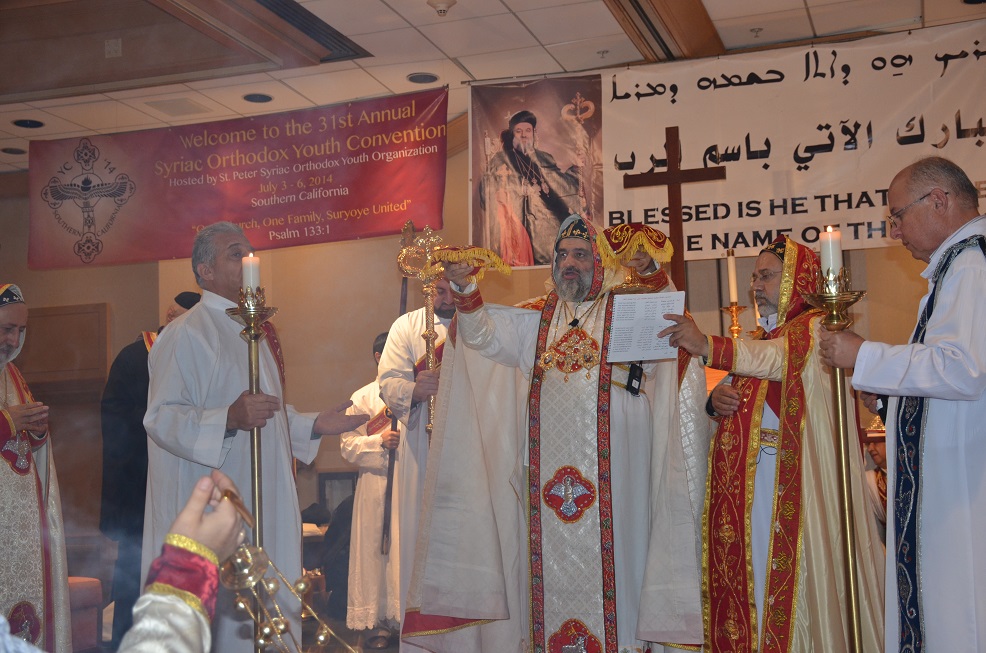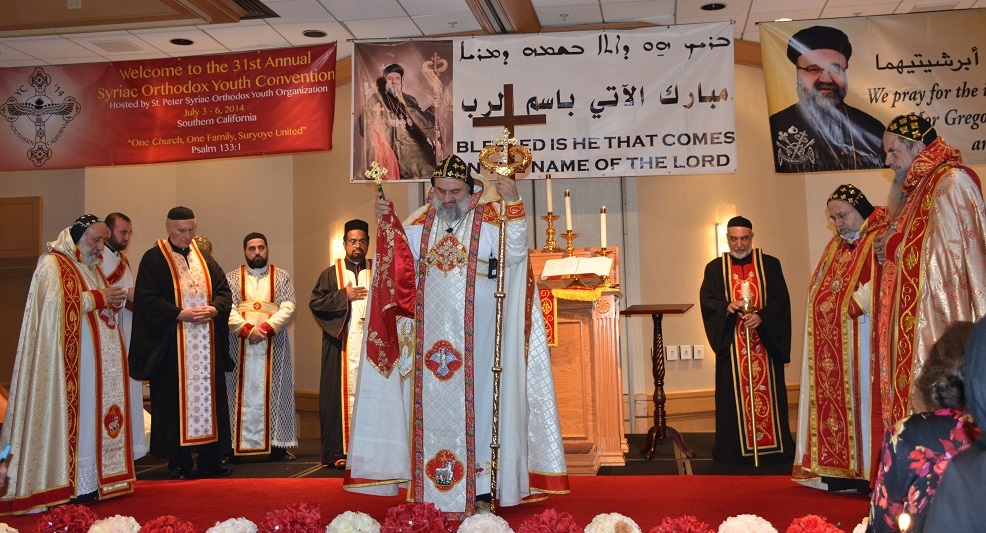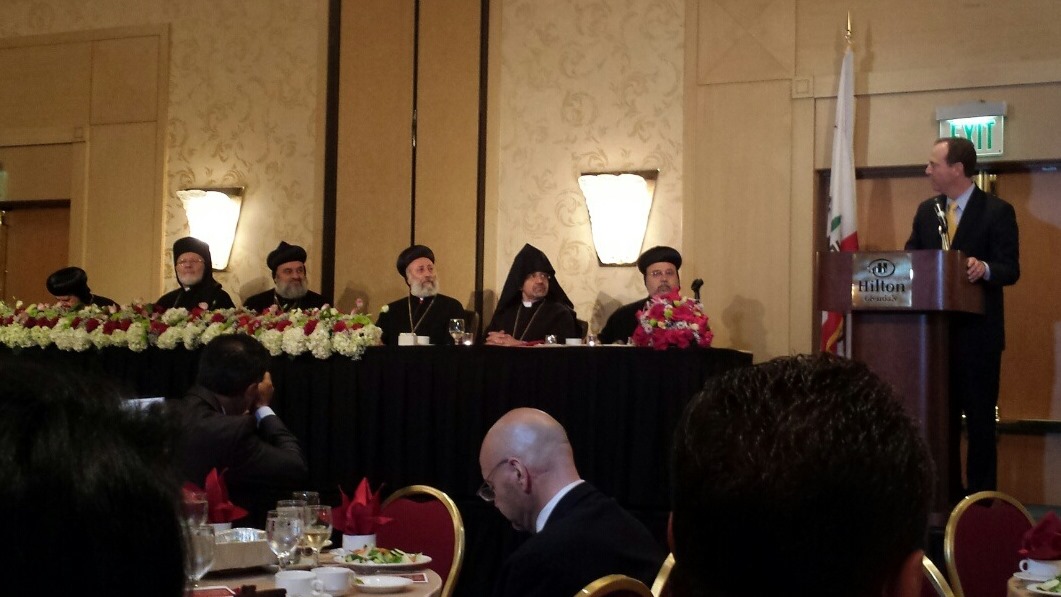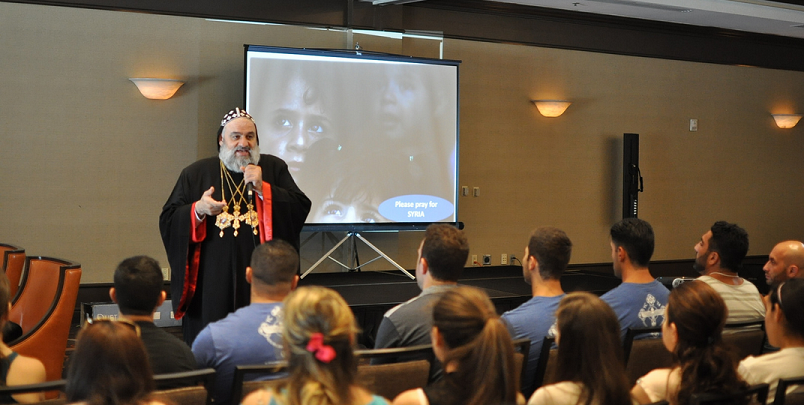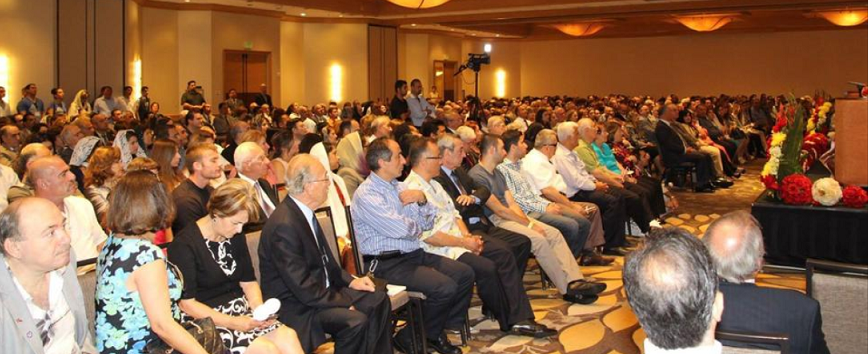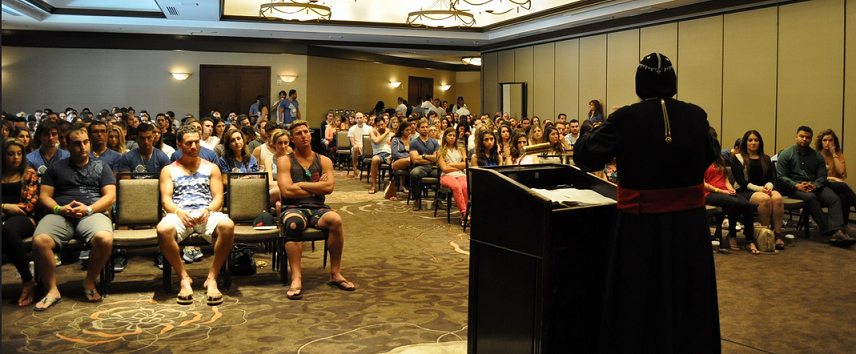 Syriac Orthodox Church of Antioch and All East in USA – July 2014
The 31st Annual Syriac Orthodox Youth Convention was held on July 3-6th, 2014 at the Costa Mesa Hilton in Southern California. St. Peter Youth Organization (San Dimas, CA) was pleased and honored to host the 2014 Youth Convention of the United States. The YC 2014 committee extended a warm welcome to over 450 Suryoye youth from the United States and all over the world. The convention united Suryoye youth through exciting activities, prayers and spiritual workshops. Highlights of the YC 2014 program included an Ice Breaker Event, 4th of July Yacht Club Party, Formal Gala Party and a Farwell Picnic.
It was with great honor and tremendous joy that the 2014 Youth Convention was blessed by the presence of His Holiness Mor Ignatius Aphrem II. His presence marked the first time a Patriarch has attended a Youth Convention. Our Archbishop His Eminence Mor Clemis Eugene Kaplan and the Western Archdiocese warmly welcomed and were elated with the presence of His Holiness and His Eminence Mor Dionysius Jean Kawak from Syria and His Eminence Mor Yacoub Eduardo Aguirre from Central America. The Youth Convention Committee is grateful for the long travel our beloved Patriarch and Archbishops made to attend and bless this Youth Convention.
The theme of this year's 2014 Youth Convention is 'One Church, One Family, Suryoye United.' Our faith brings us together as a family under one church. As Psalm 133:1, writes "Behold how good and how pleasant it is for brethren to dwell together in unity."
The convention consisted of four spiritual and informative workshops:
1st Workshop, walked the youth through the "Power of our thoughts in Daily Life" and was presented by Justin Sapp. 2nd Workshop, encouraged the youth to self-reflect by taking a look at "My Personal Journey into the Syriac Church" presented by His Eminence Mor Yacoub Eduardo Aguirre, Archbishop of Central America. 3rd Workshop, discussed "Marks of the True Christian" by John Dere. 4th Workshop, began with His Eminence Mor Dionysius Jean Kawak who shared a video presentation on Syria – images before and after the war, and the charity work being done to help our community in Syria. The workshop presentation then continued with a rare and unforgettable opportunity to hear and learn from the blessed words of our Patriarch who has always had a special love and concern for the Youth of Our Syriac Church. His Holiness Mor Ignatius Aphrem II discussed the importance of youth involvement with their church in order to uphold our faith. Attendees were delighted to hear the Patriarch say "Ask not what your church can do for you, ask what you can do for your church."
The 31st Annual Syriac Orthodox Youth Convention was indeed a memorable and historical convention due to the attendance of our beloved Patriarch and Archbishops. The convention was successful in uniting Suryoye youth from all over the US and world including Montreal, Toronto, Australia, Sweden, New Jersey, Florida and California. We are extremely grateful for those who have helped make this convention successful including the St. Peter Church Family – Youth Board, Youth Members, Adult Board, and Ladies Auxiliary. We are also tremendously grateful for all clergy, archbishops and our beloved Patriarch for the love, support and guidance throughout this convention.
Emy-Rose Hanna
St Peter YC Board member
for more photos go to: http://www.soc-wus.org/events/ycon2014/index.htm